There are very few, if any, things in life that are as rewarding as being a mother. It's the hardest and most fun job. It touches parts of your heart you never knew existed, it brings out the very best and, let's be honest, the worst, in you. It tests your patience and your endurance and awakens that inner voice that serves as a constant reminder that, while you might not have your shit together all the time, you're doing the best you know how to do and that's all that really matters.
We had a wonderful mother's day weekend and while, we didn't really "do" anything, it was so nice to not be rushed, to have no real plans and to give ourselves the chance to just be. Because, seriously, what mom doesn't love the ability to do nothing, even for a few hours.
Friday morning Dayton and I had breakfast together at his school for "Muffins for Mom". He is such a mess and really isn't quite old enough to get why Mom is hanging out at school, but to him he needs no excuse to devour muffins.
That afternoon, I got to spend a little time with Baby Knox. It goes without saying that the next best thing to being a mom is being an aunt! Such joy.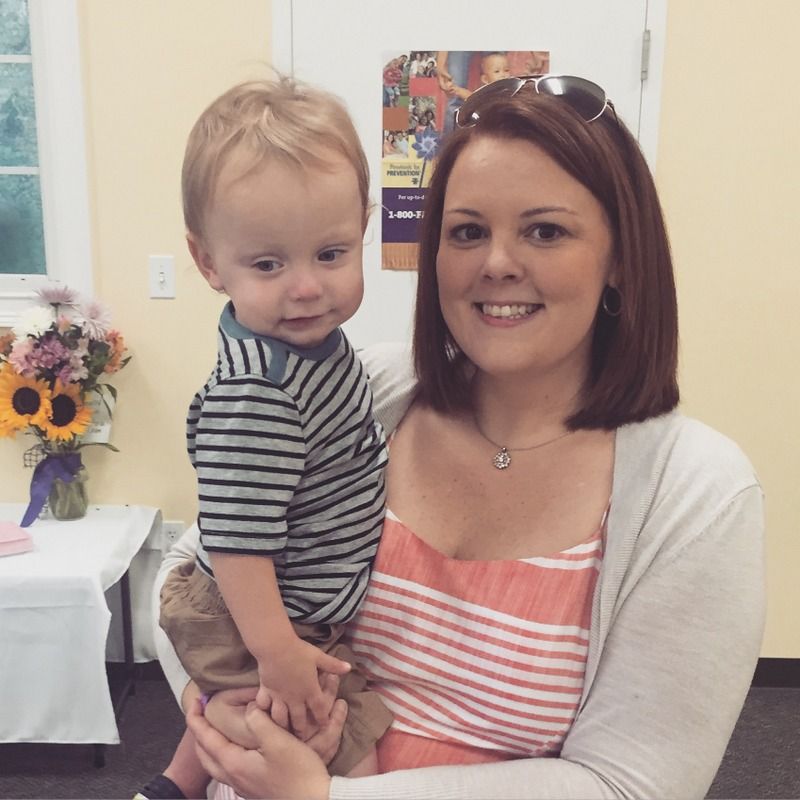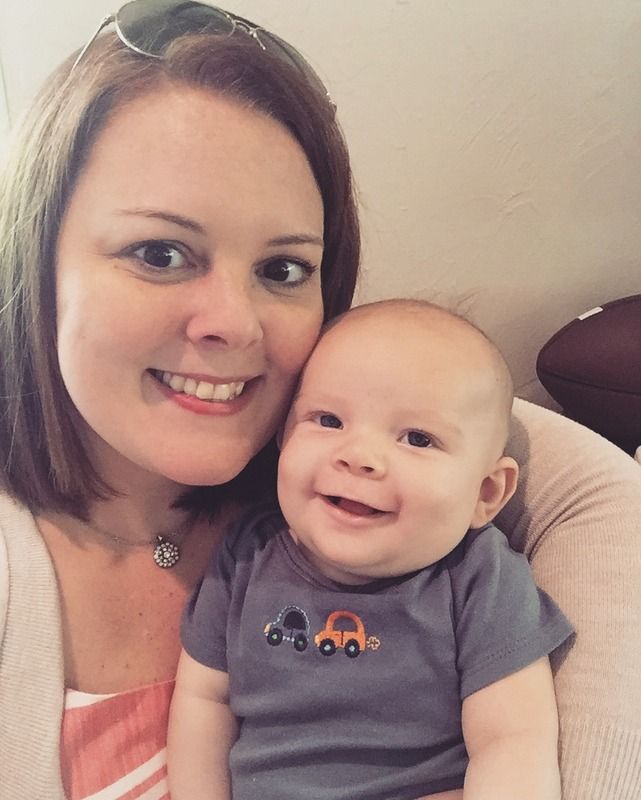 Saturday. Oh Saturday. The day the last bit of baby was snipped right off his head. Yes, we cut those oh-so-cute baby curls and man was it hard. I mean the poor kid worked so hard to grow those locks over the last 18 months and we had to go and have them cut off. I mean, it was time, but man, hair cuts stink.

I will say, while he now looks like he is ready to get in his own car adn drive himself to college, he is quite handsome. So, while a part of me died a little inside, another part is loving watching this sweet baby grow into such a wonderful little boy. A little boy who can still be consoled with a lollipop, but a little boy nonetheless.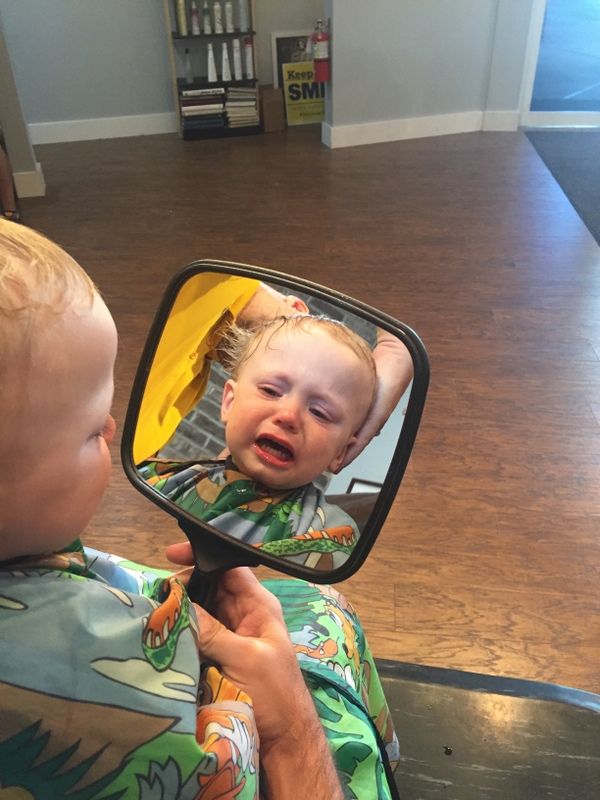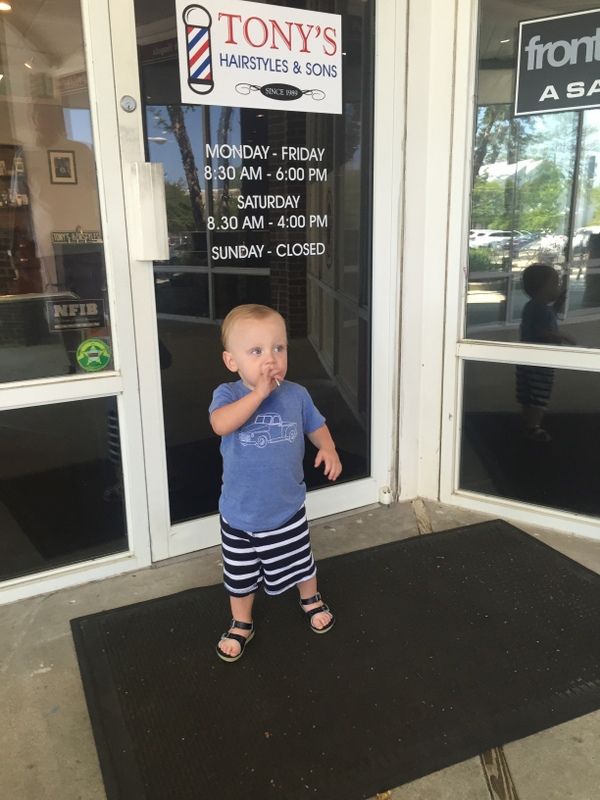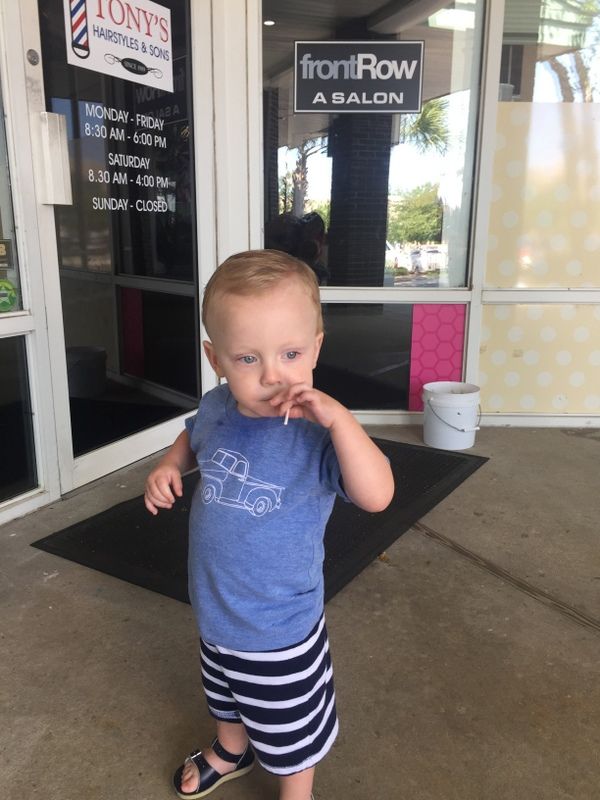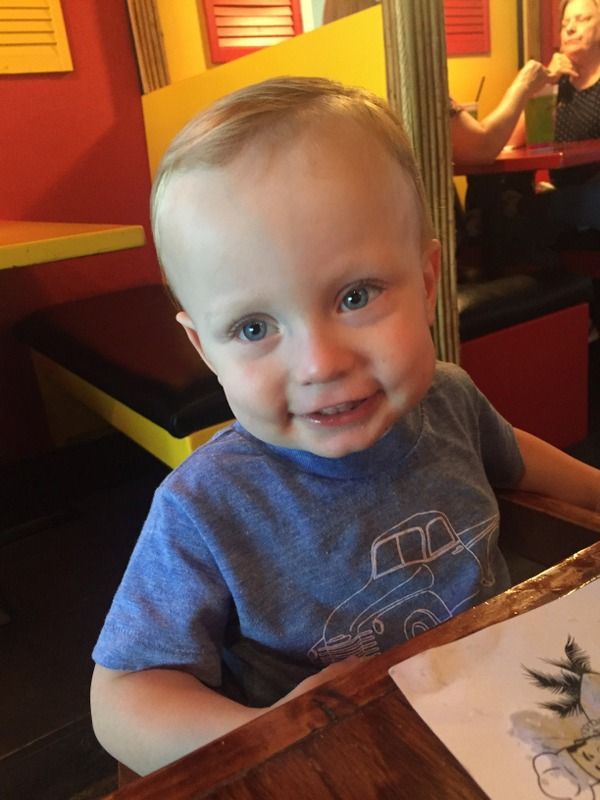 Later that day after naps, we spent a few hours playing outside with Leighton! This kids kills me with his endless cuteness, energy and pure & simple childhood joy. Who knew a cheap plastic pool could be SO much fun.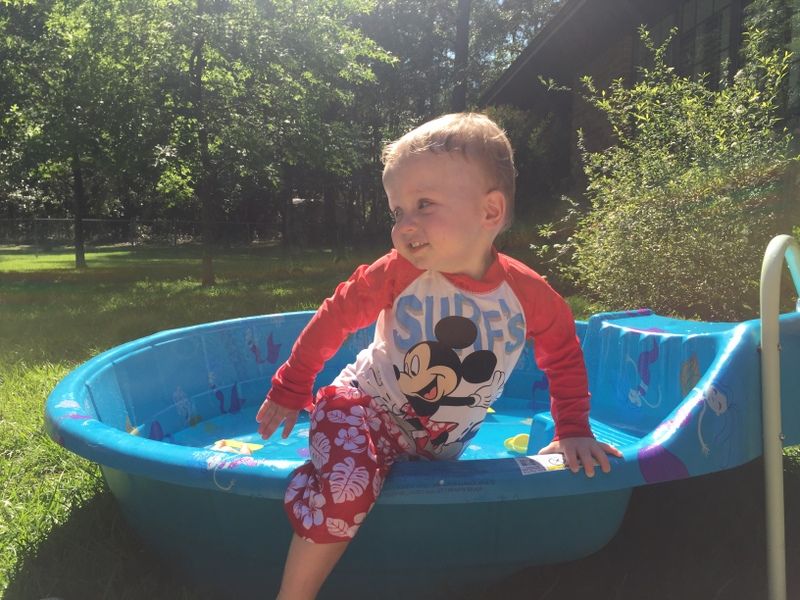 Sunday brought us a beautiful day! A perfect way to celebrate Mother's Day!
We enjoyed brunch & mimosas at the Elliott's followed by more outside play for these two. They ran and jumped and played their hearts out, watered Leighton's Gran's beautiful flowers and might or might not have fought over who got to play with what and when. Ah. Mom Life.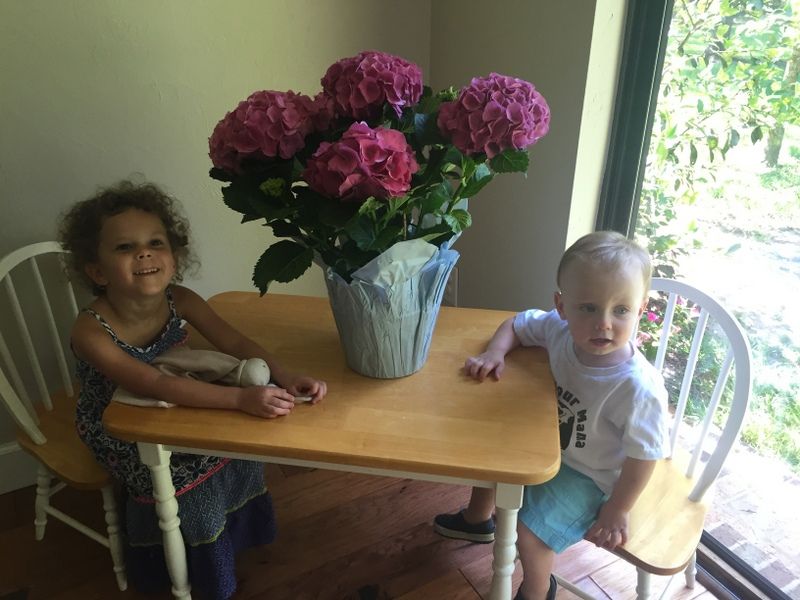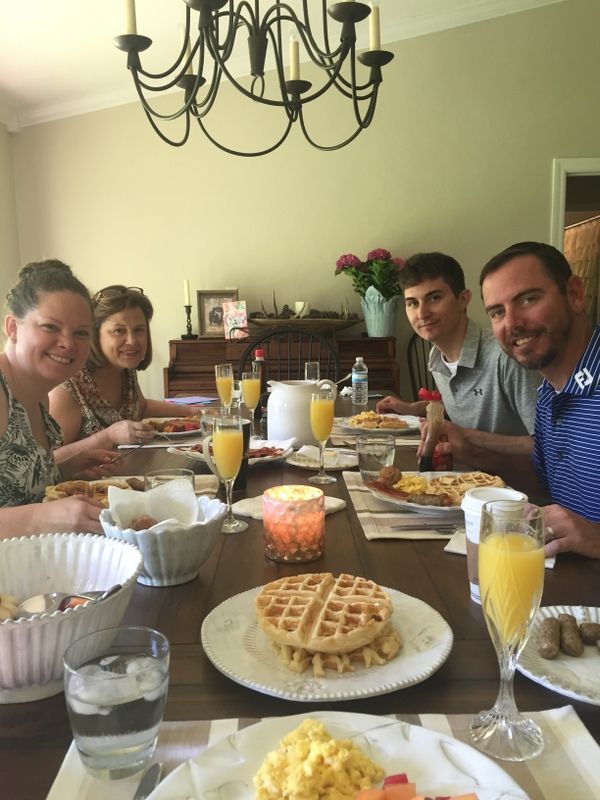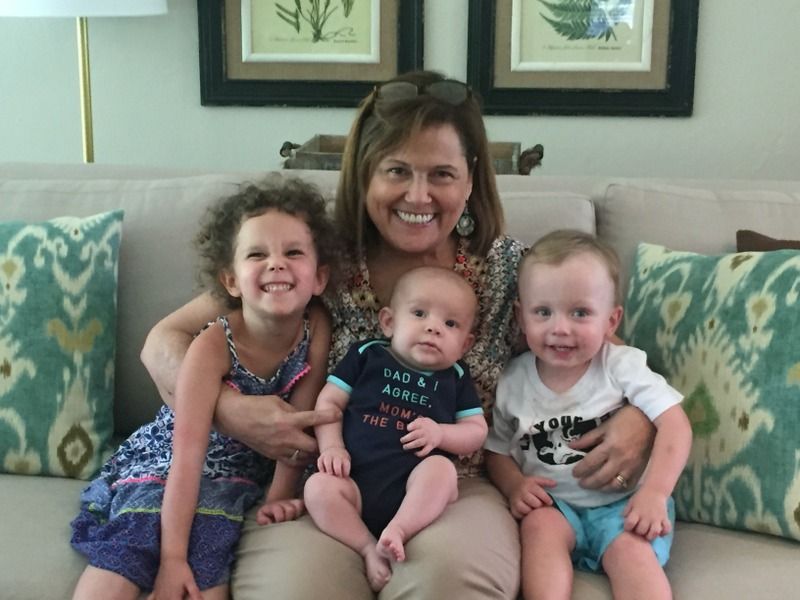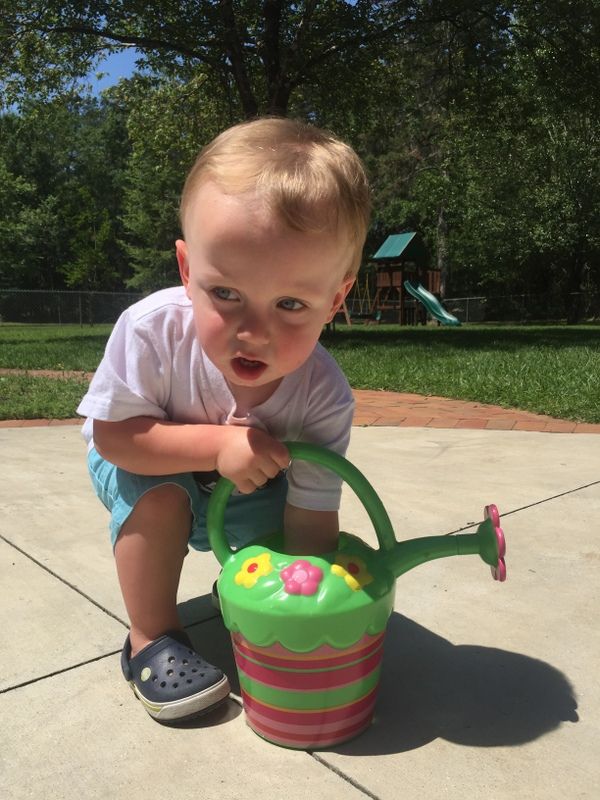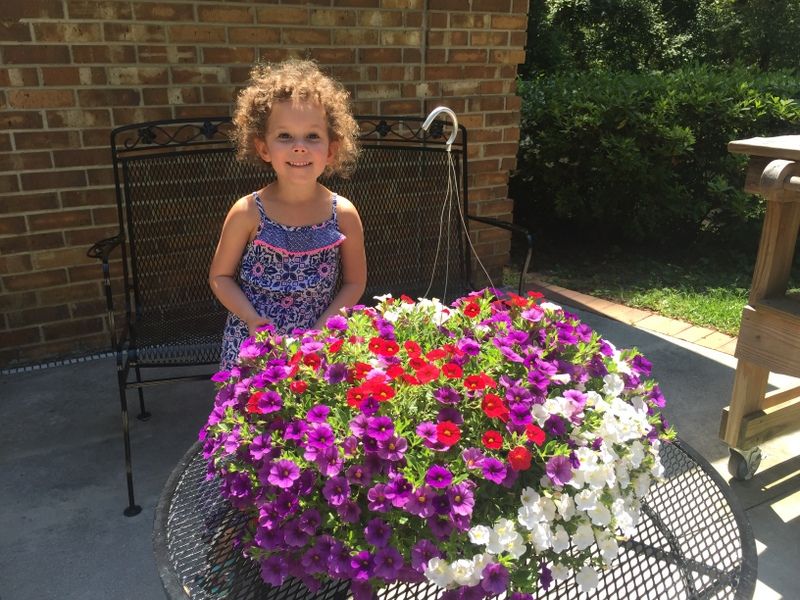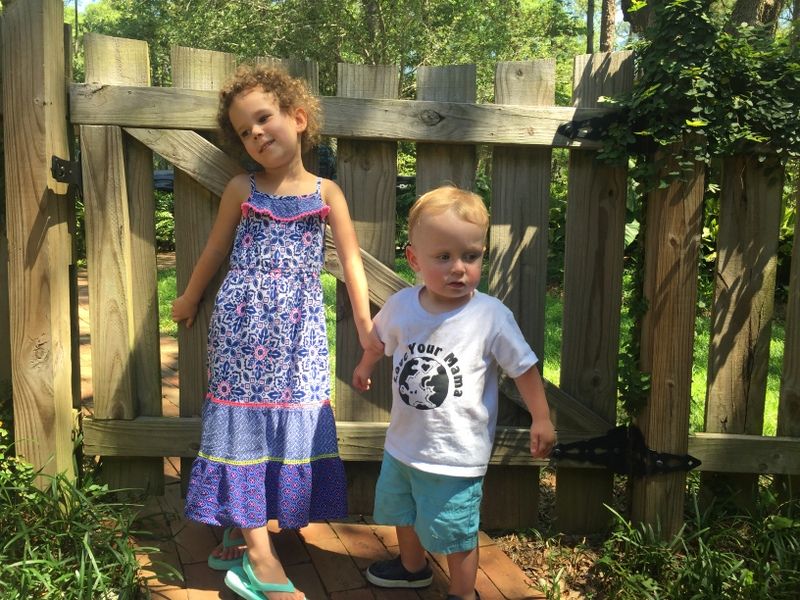 Later that afternoon we stopped by Nama's grave to deliver some beautiful flowers. We miss her every day but especially on days like Mother's Day! She sure was an amazing lady.
We wrapped up the day with some frozen yogurt! What a special day.