The week leading up to March for Babies was full of fun and really got us geared up for the fun weekend ahead! I love my MOD family and all the wonderful people I've met along this journey!
Monday morning started bright and early, at the Cumulus Radio station! Myself and other fabulous family team captains went on air to talk about the mission of the March of Dimes and the upcoming March for Babies!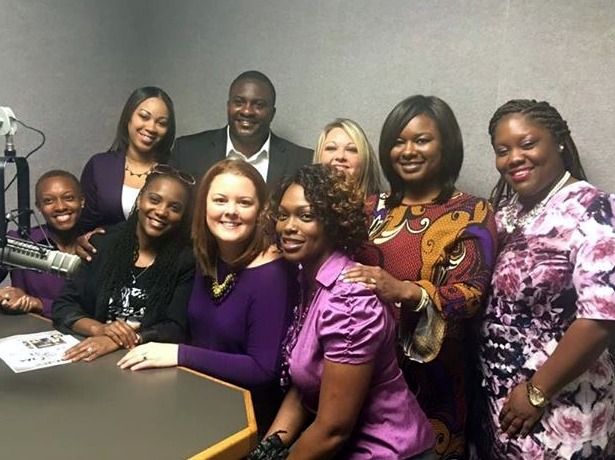 Tuesday evening one the MOD Community Partners, Clothesline, was having their 35th anniversary celebration! Dayton and I were able to swing by for an hour or so! It was an awesome celebration and we even got to learn how to screen print our own shirts! Yummy food, live music and lots of friendly faces, made for an exciting way to end an otherwise boring Tuesday!
Mid-week we stopped by Publix to pass our goodies and thank their staff for all they do to help support March for Babies! Publix is a wonderful national sponsor and we are so thankful for all they do!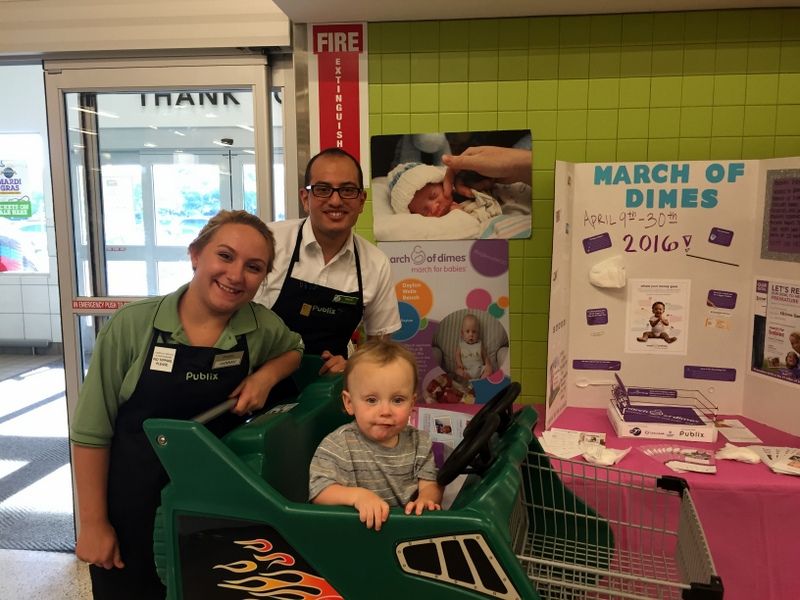 Thursday was BANK DAY! So many family teams stopped by to drop off donations, pick up there incentive t-shirts and get all the details about Saturday's walk! Ambassador Mom, Ericka and I had a great time helping out and counting all that money! Over $30k dollars were turned in that day alone! I love seeing all the support in our community to help give ALL babies a fighting chance.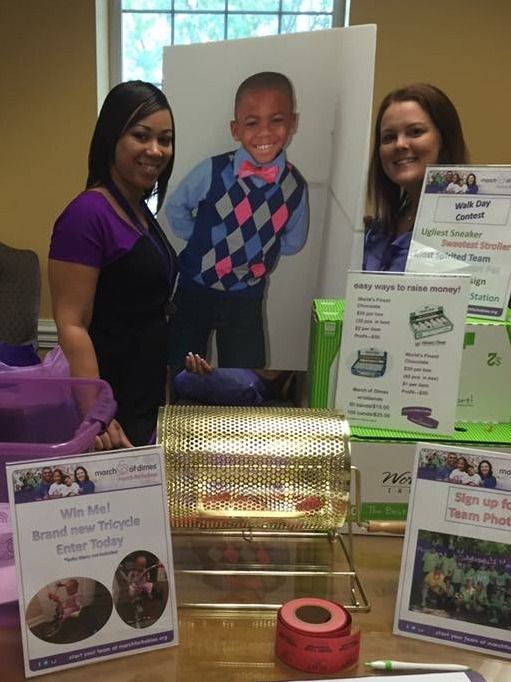 In other March for Babies news,
Sweet Bay Society
generously donated one of their beautiful necklaces to be raffled off to one of the Do It For Dayton supporters! Her necklaces are awesomely beautiful and we were so thankful that her generosity helped up raise over $900 in just 48 hours!! Ultimately, my sweet sister in NC won the necklace!