Halloween this year was so much fun! We made some really good memories and had a great time getting D dressed up and celebrating one of my favorite holidays. We had a couple friends and family over to our house for chili & football followed by trick-or-treating. It worked out great because we ended up with all kids 3 and under so we were able to hit just 5 or 6 houses and everyone was still home by bedtime.
After much deliberation and changing my mind 3 times, Dayton was Pinocchio!
I am not sure there is anything more cute than these two sweet babies....
After finding an array of tutorials online, I decided I would make his costume and it ended up being fairly easy. I used soft flannel fabrics, fabric glue, hot glue, a few safety pins and ribbon and wala....Pinocchio came to life (pun totally intended). Jason and I originally planned to dress as Mister Geppetto and The Blue Fairy but we ultimately ran out of time to get costumes together so maybe next year we will join in the fun!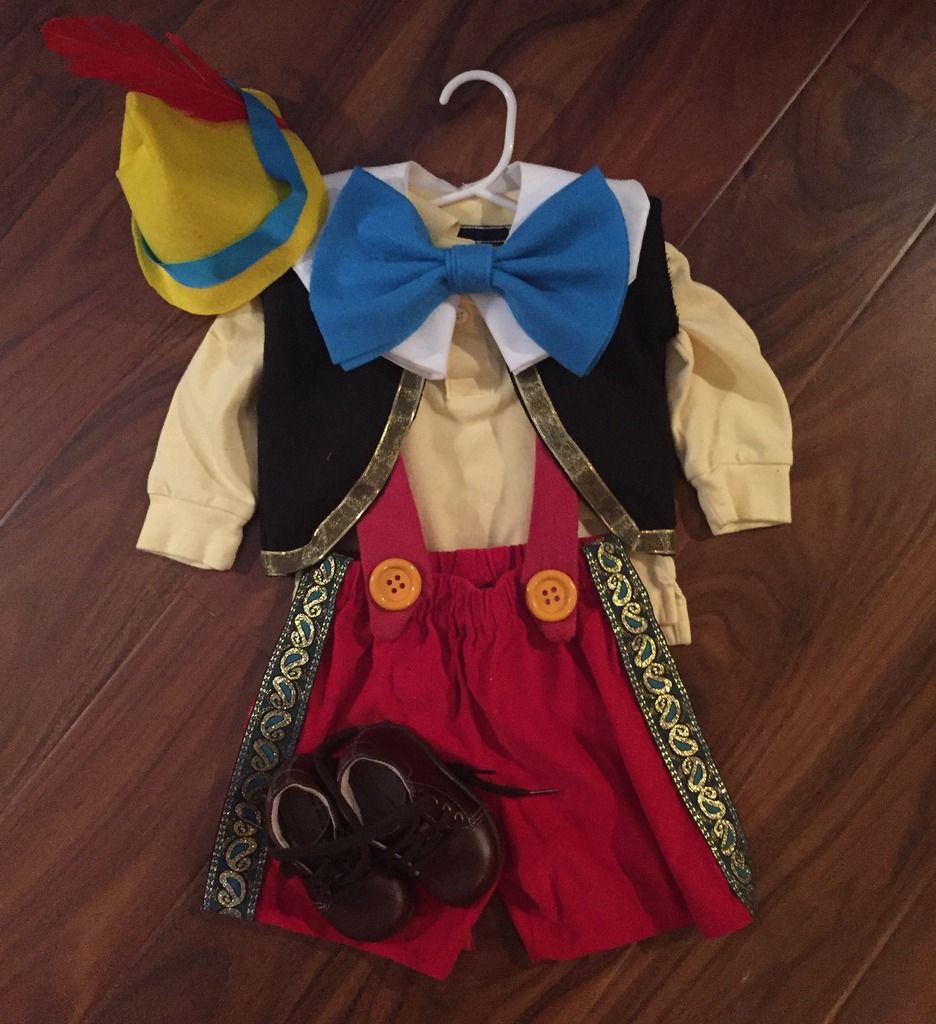 While it's totally obvious that dressing a one year old up for Halloween is more for the parents than him, but I know Dayton had fun riding his "bike" and getting to be part of the action. He did so great staying up later than usual and even scored some candy for his mom & dad - which in my book equals a success!