1. Last weekend was so much fun. We spent the entire weekend doing stuff as a family - we squeezed in a quick trip out to a local Country Fair, ran a ton of errands and did a long list of things around the house. Looking forward to another fun filled one - starting tonight!
2. There is no doubt we are in full on toddler mode at our house. From playing in the dogs water, to unloading the dishwasher as quickly as I get it loaded, to pulling lamps off the table, to empying every single trash can over and over again - nothing (and I mean nothing) is safe! Thankfully, we've been able to avoid injury thus far. Messes? Not so much. But, I will say, I am love every single minute of him being this age.


3. Dayton had a great well check appointment this week! He is just under 24lbs & is 29.75 inches long. 71st% for weight and 17th for height! Overall he growing and developing right on schedule. He is can say 6 words, understands commands and is this! close to walking.


4. Our first official school photo. There are no words. I could eat him up!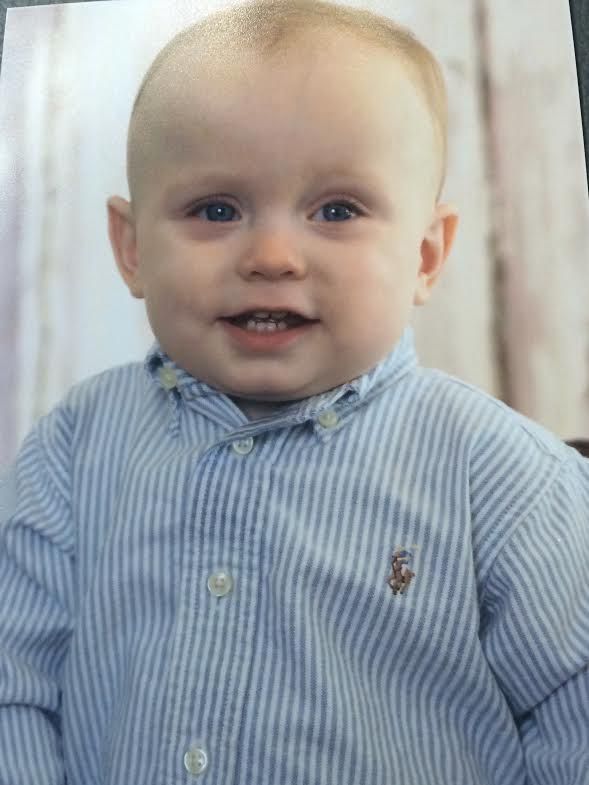 5. I am so, so excited about Halloween! I worked on Dayton's costume all week and am so happy with the way it turned out! Growing up my mom always made our costumes and Halloween is by far my favorite holiday, so I just couldn't bring myself to NOT make his costume this year. It was a labor of love, for sure. Can't wait to share some photos.