Words can adequately describe how I felt about our sweet boy turning one. On one hand, I am absolutely over the moon happy and proud of him and on the other I am tremendously sad about how fast this year flew by. Regardless, the show must go on and since Dayton's birthday is the most important day of our lives, we did our best to celebrate our boy and make sure he felt loved all day long!
We kicked off the special day with more balloons than could fit in his crib! I think he was a little overwhelmed but nonetheless, he smiled big and soaked up all of the attention.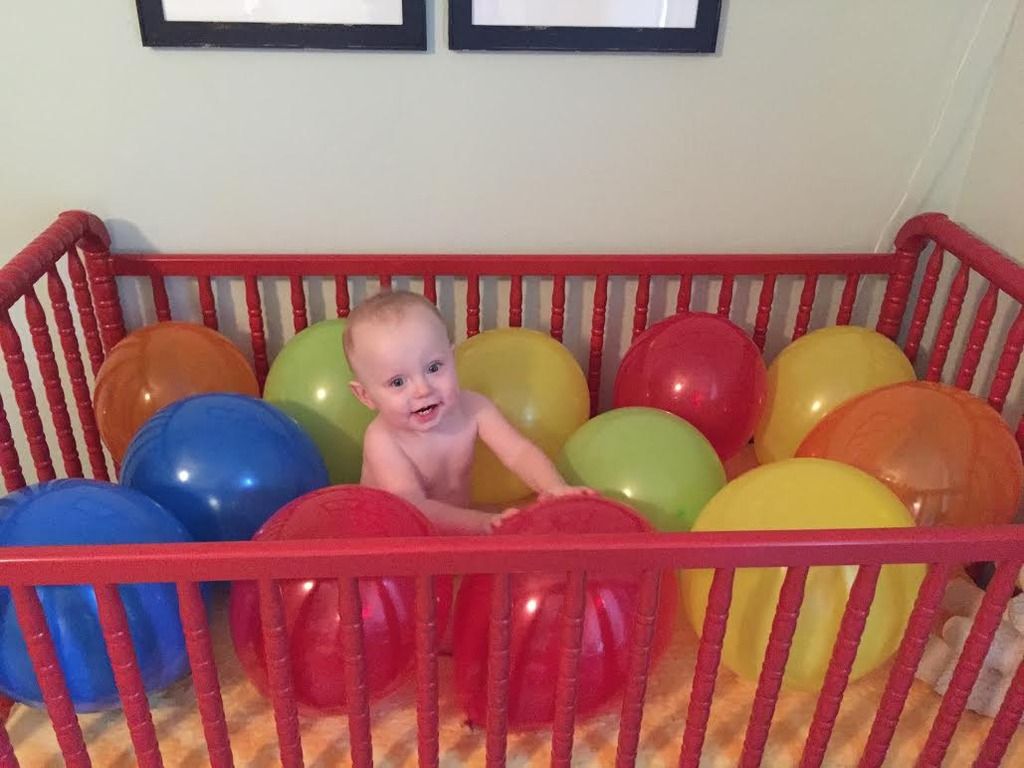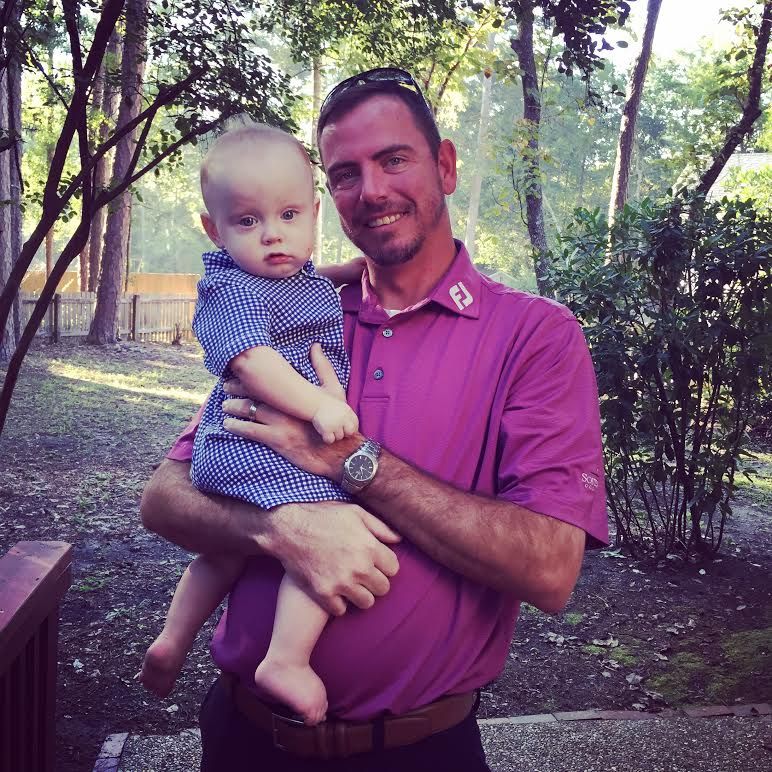 Daddy took him to school, mini cupcakes in hand and his teachers had a cute sign decorating the door wishing out boy a happy day! I know he got extra love that day and even got to enjoy is very first cupcake for breakfast.
Mid morning we had his one year well check and while we got a good report he was due for four shots! A few tears later and a he was back to his happy self.
That evening we had my family over for dinner. The birthday boy wasn't a huge fan of his hat, the cupcake or the singing but he enjoyed his new toys and having family to love on him.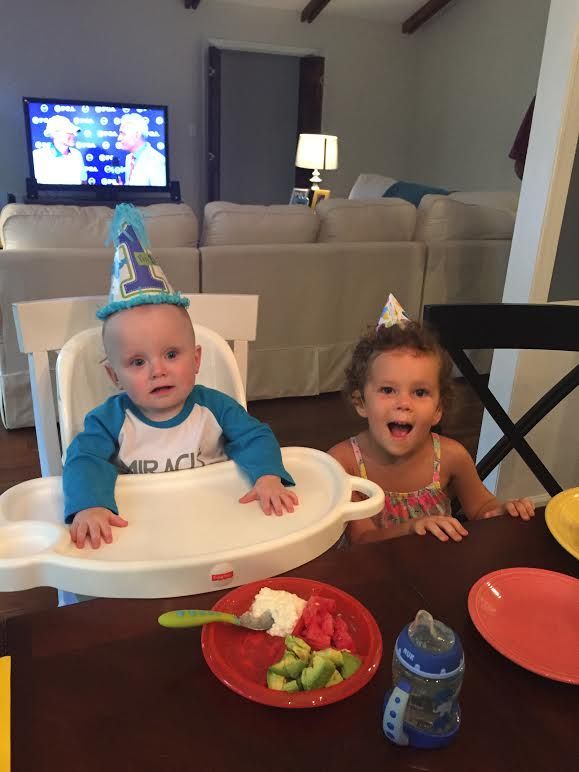 All in all, it was a great day celebrating our sweet boy and how far he's come! I've said it before, and I will say it again, this kid is our biggest blessing!