The pool in our neighborhood opened back in April and we had yet to take advantage so the weekend before last, we broke out our swimsuits, sunscreen and sun hats for a quick trip to the pool!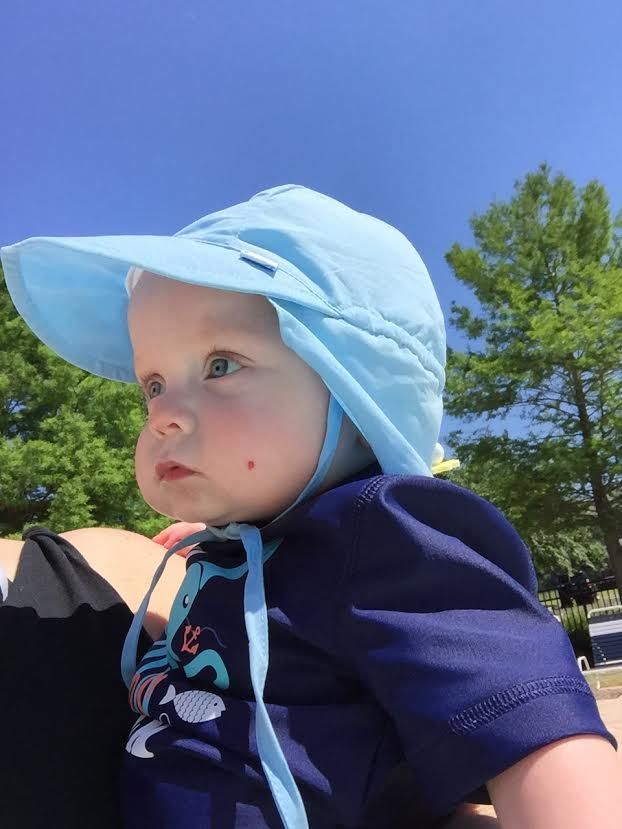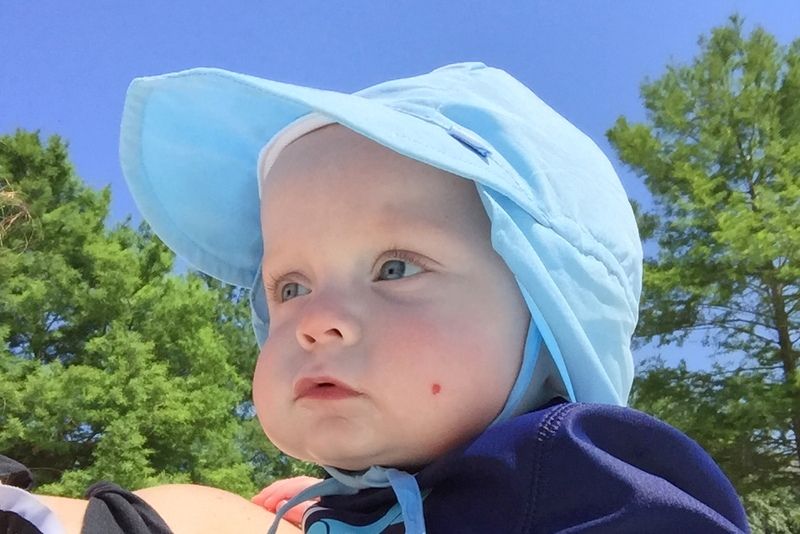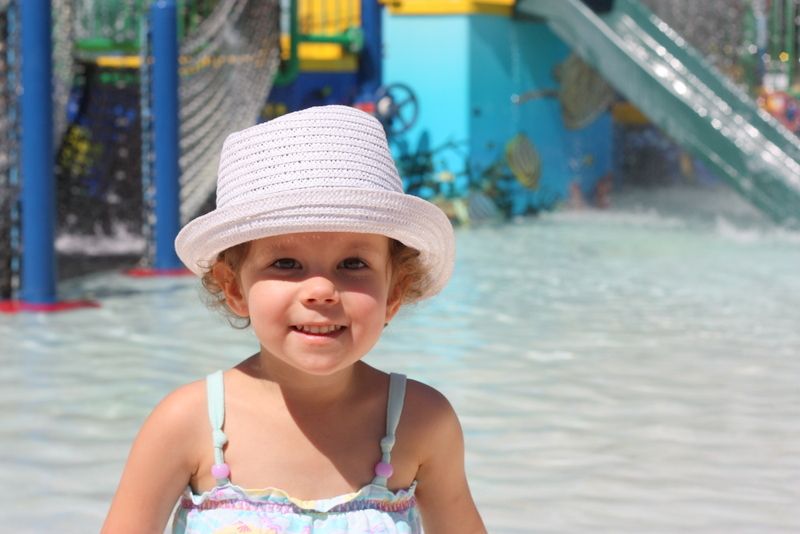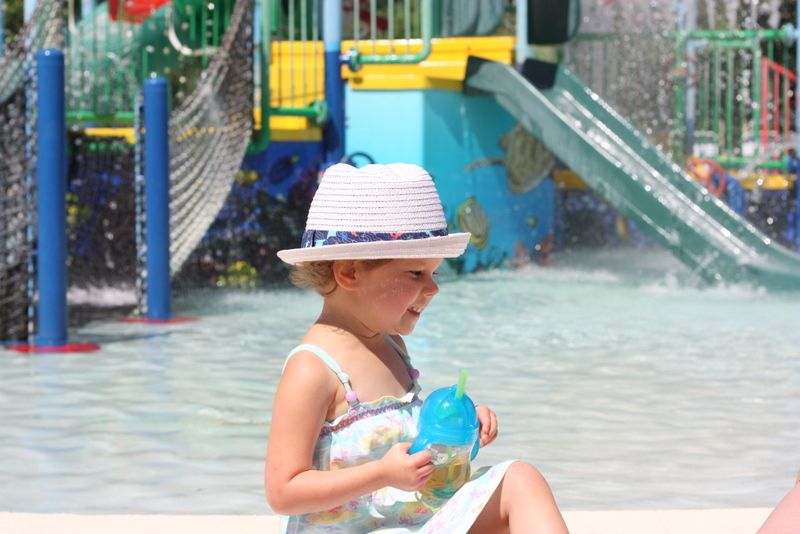 We were very surprised that it wasn't crowded (it was a slightly chillier morning) but I must say, it was nice to basically have the whole place to ourselves! Leighton made fast friends with a little girl and they played and splashed in the baby pool together! Both of them were a little sad when we told them it was time to pack up and head home for lunch (and naps!).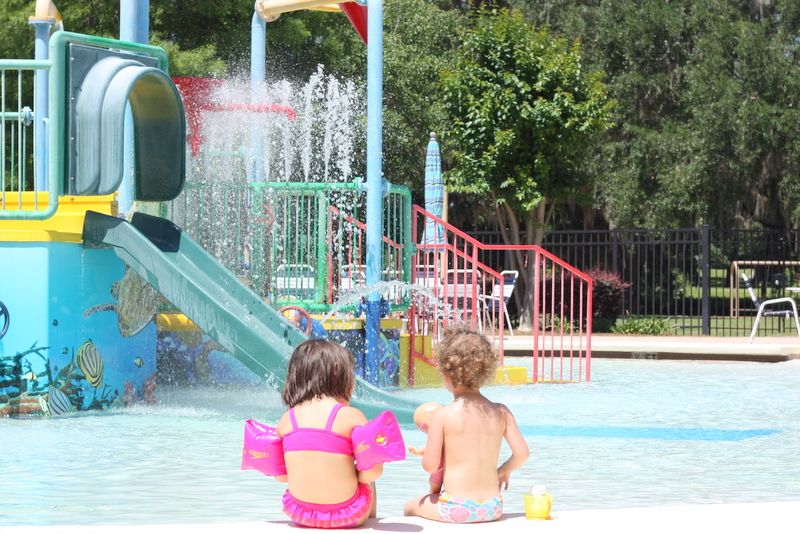 It was the big man's first pool trip and he hung out in his stroller and enjoyed a bottle and a brief nap! We let him dip his little pudgy toes in the water, but it was still too chilly to get in! If we keep having some warm days like we have been, the water will be the perfect temperature in no time!