Just before I go to sleep at night, I typically scroll through all the recent photos on my phone. I just love looking back and getting to re-live each day with this little boy. He is growing up so quickly. Just last night Jason and I were talking about how fast time flies. We laughed because it sounds so cliche but honestly, I don't know where the time goes.
It seems like just yesterday we were spending our days in the NICU with a teeny tiny 2 lbs baby and now?
This.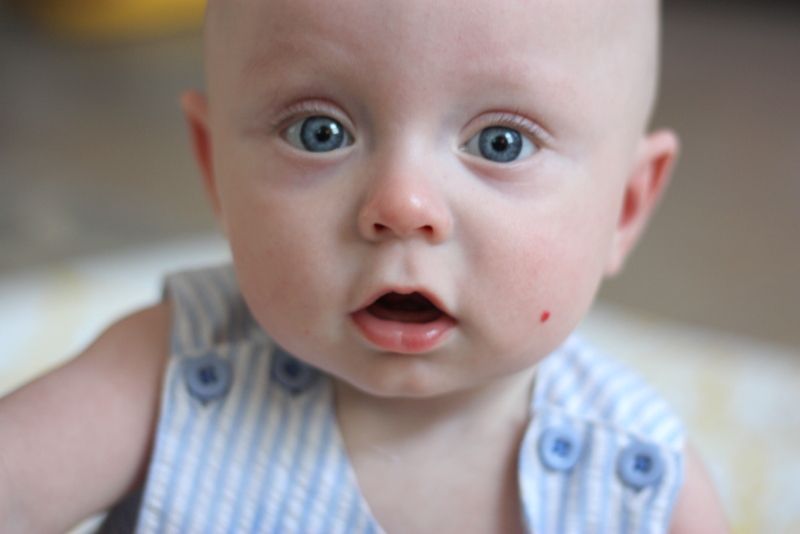 If someone had told me 8 months ago that our little man would be
this
healthy,
this
smart and
this
dang tough, I would have wanted to believe you but I am not sure I would have. But today? He just learned to roll over from his back to his tummy, is so close to sitting on his own, is eating solids like a champ and is simply the happiest baby on the block. We are incredibly blessed.
I promise you....my whole heart for my whole life.
"As you begin your Wholehearted journey, the greatest gift I can give to you is to live and love with my whole heart and to dare greatly.
I will not teach or love or show you anything perfectly, but I will let you see me, and I will always hold sacred the gift of seeing you. Truly, deeply, seeing you."
-The Wholehearted Parenting Manifesto by Brene Brown.