We can't thank you all enough for your unwavering support and prayers for our sweet boy, Dayton, over the last few months. We know how blessed we are, that he is home, happy, healthy and growing like crazy! Our little 2lb 14oz miracle is now tipping the scales at over 15lbs. He is living proof of how important the research and programs funded by the
March of Dimes
are!
Every single one of us knows a baby that has benefited from the March of Dimes.
On April 25th, our family is walking in March for Babies in honor of Dayton and all other babies born to soon. Our team is also fundraisting to support the March of Dimes. Our team has currently raised close to $914!!

Will you please support our efforts?
You can make a secure donation, in Dayton's Name, to help us reach our goal of $2,014 (in recognition of Dayton's birth weight of 2lbs 14oz). It's super easy! Just click "go" to be directed to our team page.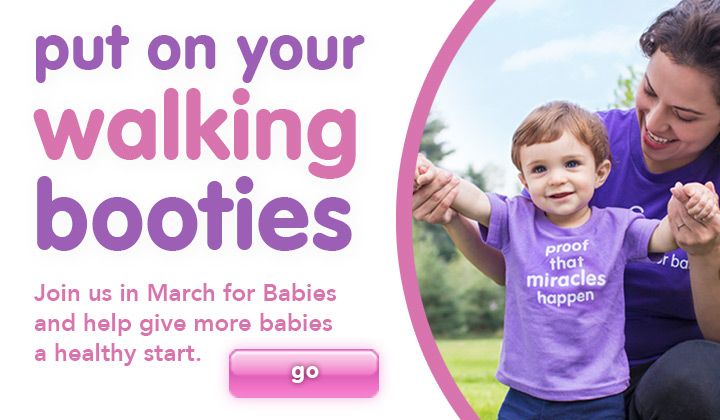 Thank you for helping us honor our little guy and for helping us give ALL babies a healthy start!
Interested in starting a team or finding an event in your area? Visit
March for Babies
!
So where does your money go?
Funds raised in March for Babies support research and programs that help moms have full-term pregnancies and babies begin healthy lives. And they will be used to bring comfort and information to families with a baby born too soon, or sick.
Here are some ways you've already helped!