We've had a ton going on the past week or so!
My heart broke a little when I had to pack up all of D's preemie, newborn & 3 month clothes! While I am so, so happy that is growing so well, it was hard to put all of those teeny tiny clothes away, knowing that he will never be that small again. They aren't lying when they say it goes by way.too.fast.
Dayton has had a cough for about four weeks now, three weeks ago he was seen by his Pediatrician and started antibiotics for chest congestion and a small amount of fluid on his ears. The following weekend I was seen and started antibiotics for strep. The following Saturday (two weekends ago) Dayton still wasn't better so he was seen again (our doctor's practice has an Saturday Clinic). He checked out fine and they even said his lungs and ears looked/sounded clear. The next day he was a lot worse! He spiked a fever of 101.6 and the on-call nurse recommended he be seen at the ER. By the time we arrived in triage, his fever was 102.5 and he was miserable. They ran a step test, Flu & RSV test and did a urine culture. They had an issue drawing blood so after all the other tests came back negative they decide to go ahead and treat him for a bacterial virus as a precaution versus trying to draw blood again. They gave him a Rocephrin Shot and within 24 hours he was back to normal. Fast froward to this past Friday and both Jason and I woke up feeling like crap! We both started antibiotic and hope that in a day or two we are back to normal! Praying we can keep these germs away from Dayton so we aren't all sick at the same time!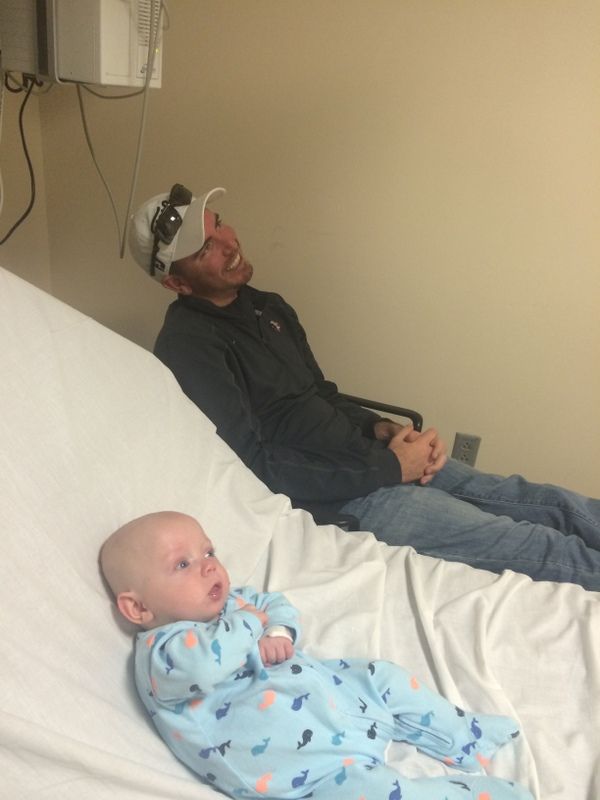 Dayton has been making leaps and bonds improvement with lifting his head during tummy time! He is starting to enjoy it a little more and as long as he is not too tired, he will hold his head up for a good amount of time. Getting stronger every day!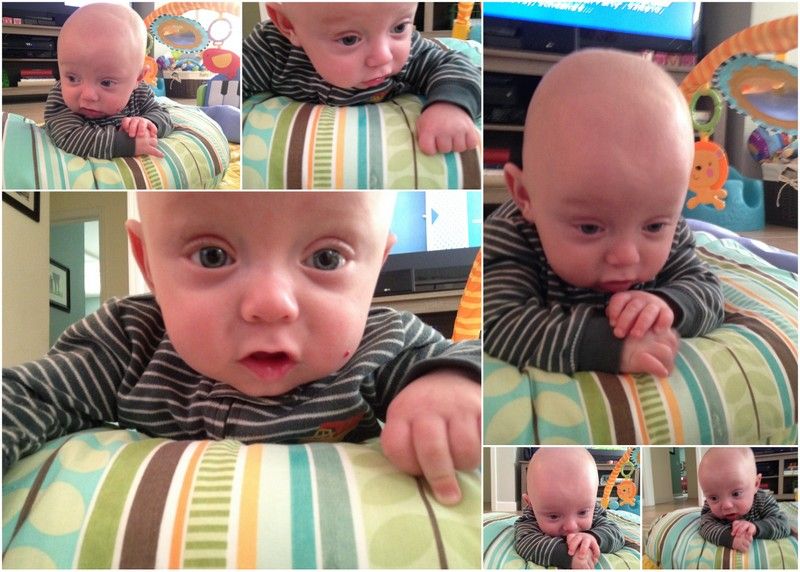 Someone got to try rice cereal for the first time last week! He is just getting a tablespoon each night with his second to last bottle. He is still pretty confused by it but seems to enjoy it! One side note, on recommendation from a friend, we got the Fisher Price Space Saver Highchair and we love it! He looks like such a big boy sitting in it!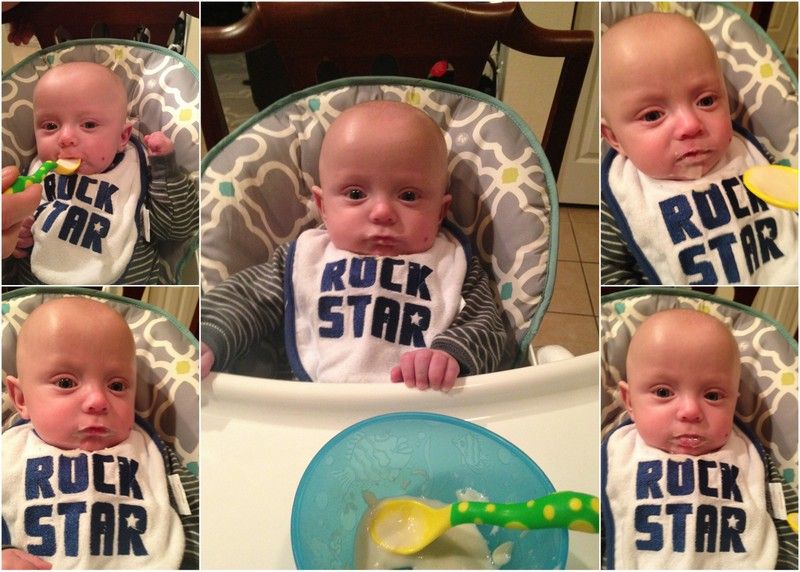 We are starting to teethe! Ugh! Right now, he is just chewing on everything he can (especially his little hands) and drooling like crazy! We are starting to use oral gel a little more frequently but overall he seems to be pain free and some-what happy. I am crossing my fingers that teething, for him, doesn't get too, too bad.
P.S. I love these little lips!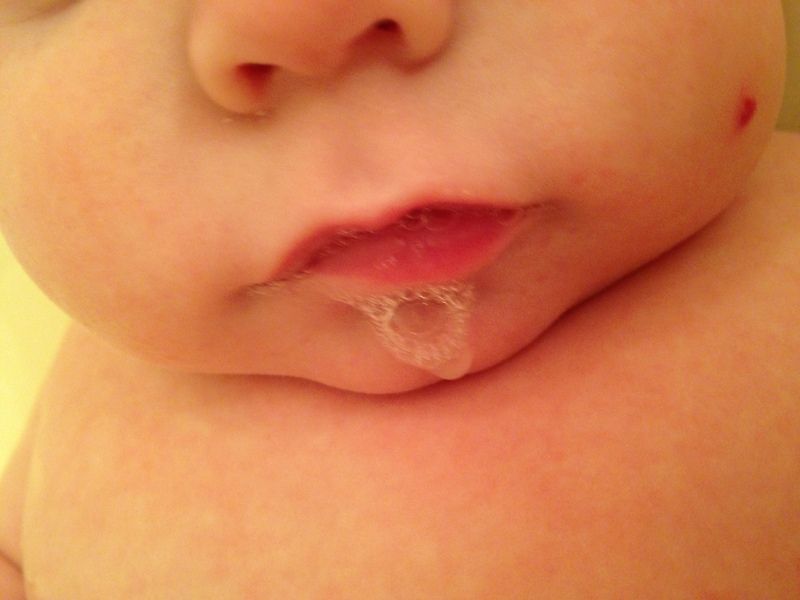 While it is still a little chilly for the beach, I can't help but long for sunny beach days that are hopefully just around the corner (I refuse to believe we will have 6 more week of winter, regardless of what Punxsutawney Phil says.) Stores are stocking up with all their beach attire and I am just in love with these beach baby finds from Old Navy!