We had a wonderful Christmas! Obviously, with it being Dayton's first, we wanted to make sure we squeezed in a few things that, while he won't remember them from this year, will hopefully become traditions for our family.
Mid December kicked off all the fun with our local Festival of Lights and Christmas Parade downtown. We met some friends and had a great time. The Noles were playing that night, so after the parade we watched the game at a restaurant downtown before getting caught in the rain trying to get back to the car.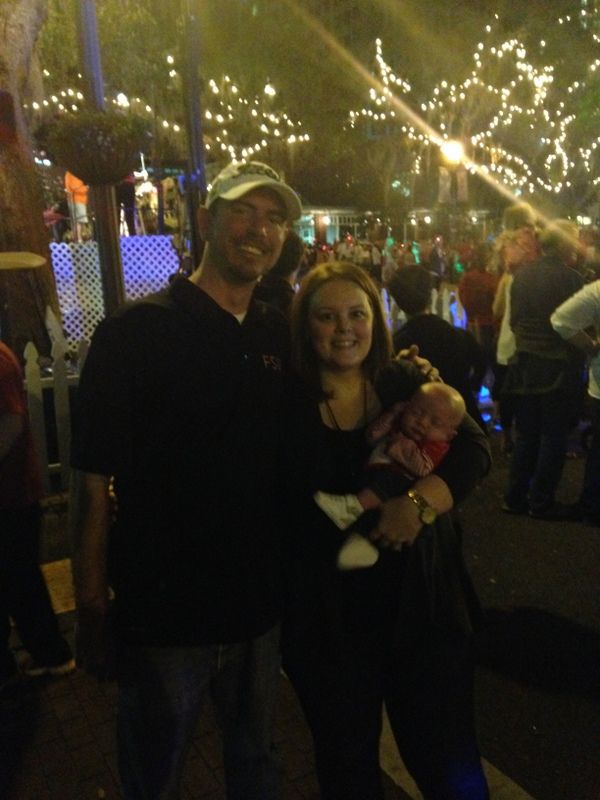 Dayton and I were able to make it to my niece Leighton's School Performance. It was exactly what a 2 year old Christmas performance should be. Some crying, some just calmly staring at their mom's and dad's and of course, the one or two kids that know every word to every song. It was so cute. Leighton did great! She sang some, smiled some and made it through the whole thing without a single tear. We were all so proud of her.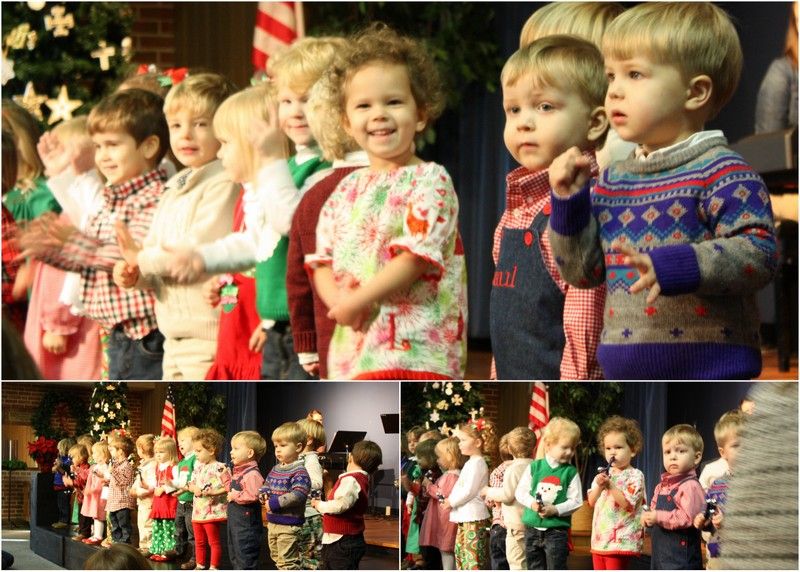 We got our Christmas tree and I hate to admit it, but it took us almost two weeks to get lights and ornaments on it. When we finally did, it was perfect. Dayton loved staring at the lights and honestly, who doesn't love the smell of a fresh tree.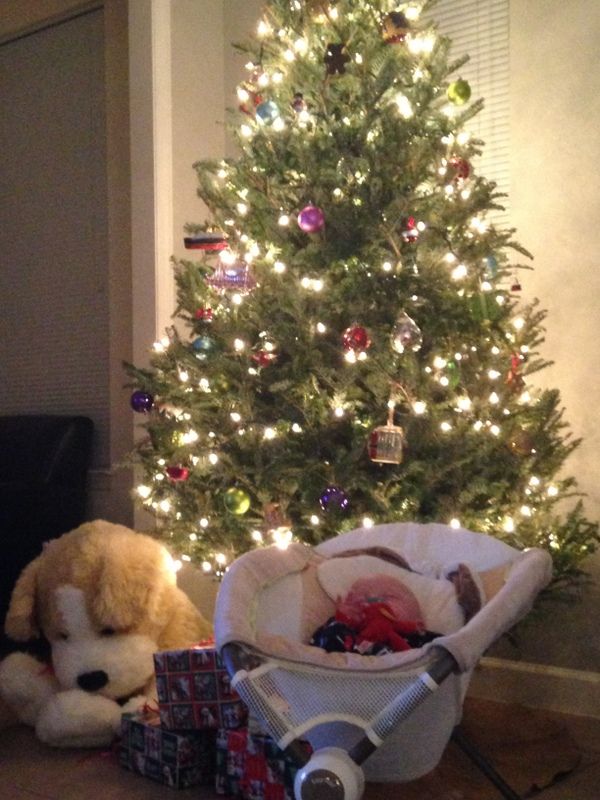 After a couple failed attempts to visit Santa for a quick picture, we finally made it happen the week before Christmas. It's not the best of pictures but with a newborn who likes to cover his face and crappy indoor lighting, I am just happy we were able to get one that we could easily share. We did get a much better quality photo but it's framed and boxed up for next year. :)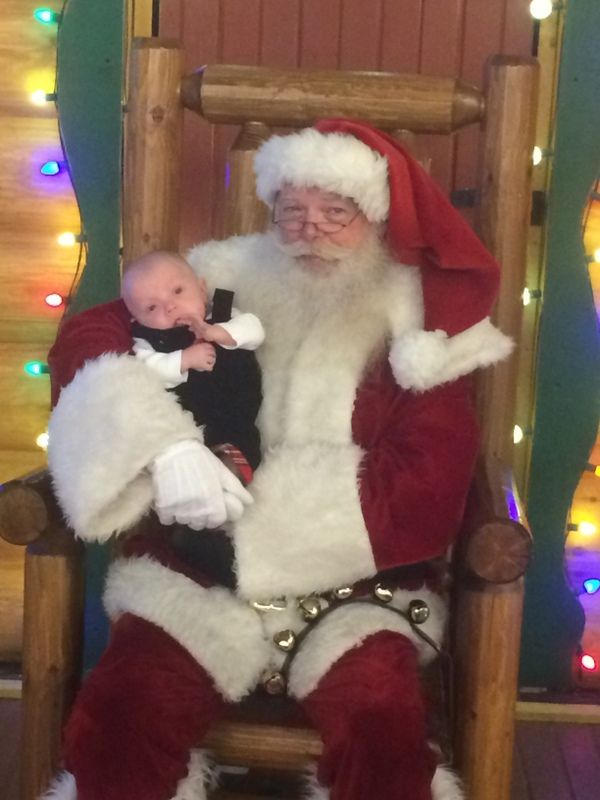 Christmas eve was a great evening! We attended the 5pm service at church, which is the children's service and was perfect for the little ones. It was fun, with lots of singing and the service was led by children, which was adorable. Dayton slept through the entire service. Sweet boy. After church we had dinner and opened gifts with my family. The kiddos were, of course, spoiled!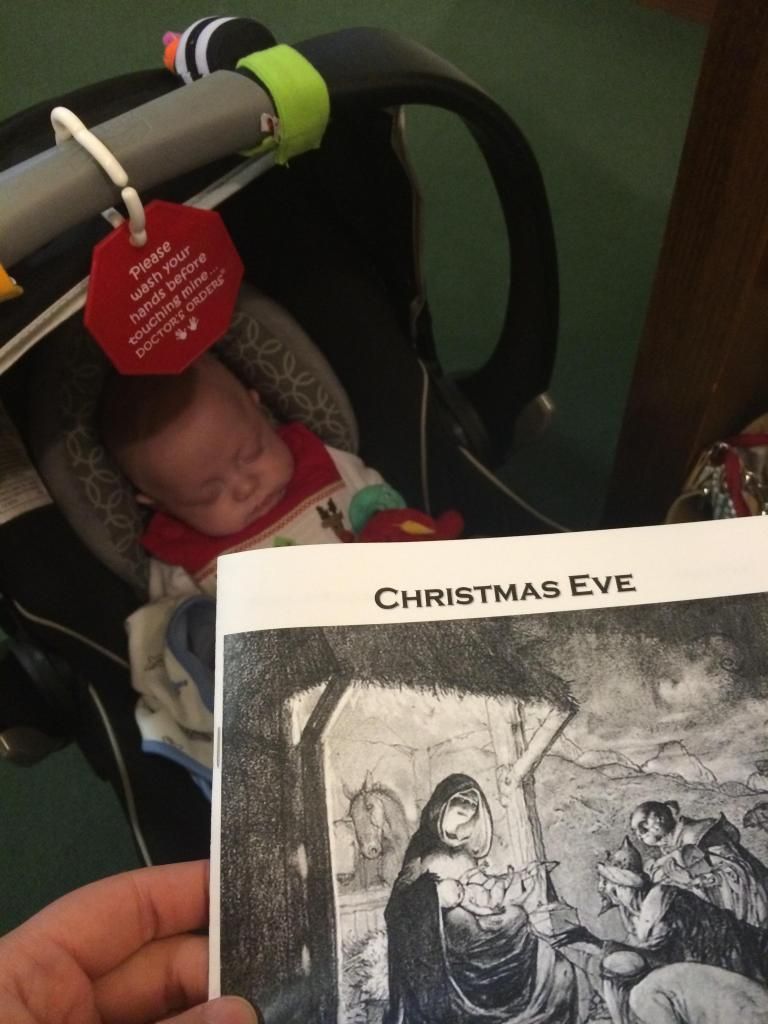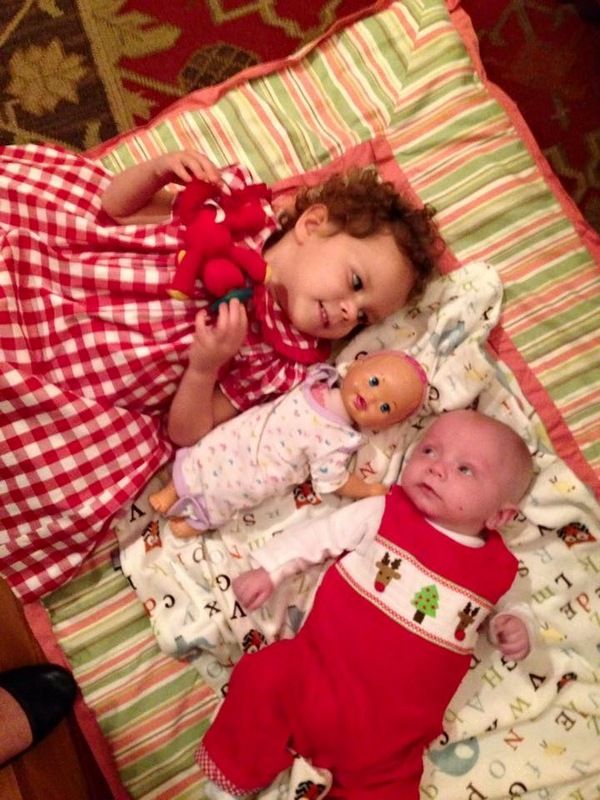 Christmas morning came before we knew it! Since we were leaving for Orlando early in the morning, we made sure we were packed up and ready so that we weren't totally rushed and could enjoy a little time with Dayton on his first Christmas! Of course, he started the morning before the sun came up! I will have to say that between grandparents, family members and Santa, underneath our tree filled up fast with goodies for D.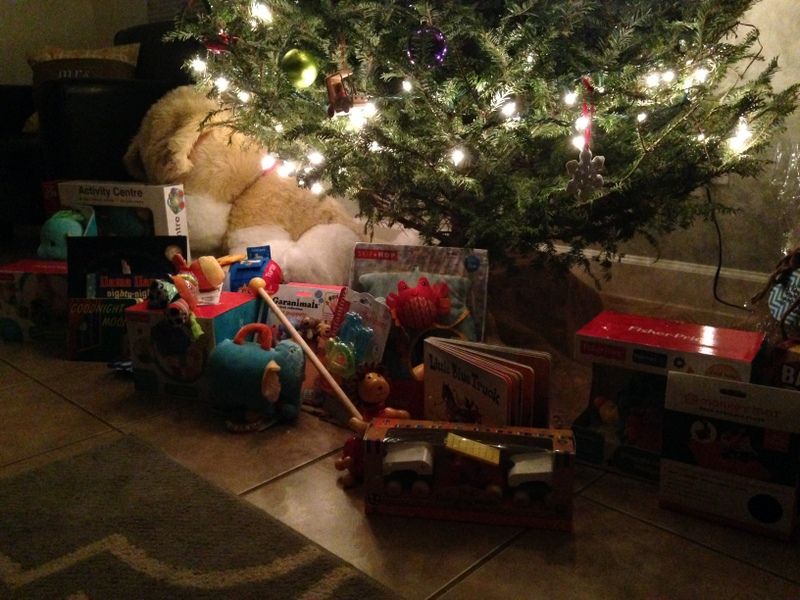 Christmas Day (once we arrived in Orlando) was equally as wonderful. We relaxed, had dinner and opened gifts! Again, we all were so blessed by all the wonderful gifts we received.
All in all it was a great month and we made lots of memories! I know as Dayton gets older, moment's like these will only become and more fun!