We took a quick break in the middle of December for Dayton to get some minor surgery. Due to his age and the fact that he had to be put totally under general anesthesia, they kept him overnight in the hospital. While I won't go into specifics of what type of surgery he had, I will say it was nothing serious, very minor and fairly routine, however anytime a little one goes under anesthesia there are always risks. This mama was a nervous wreck until I got my hands on him in the recovery room. He recovered fairly well with the exception of some difficulty swallowing that ended up requiring IV steroids and close monitoring.
I can not say enough about the Doctors and Nurses at our hospital and specifically on the Pediatric floor. They were all so sweet and gentle and took very good care of our little man.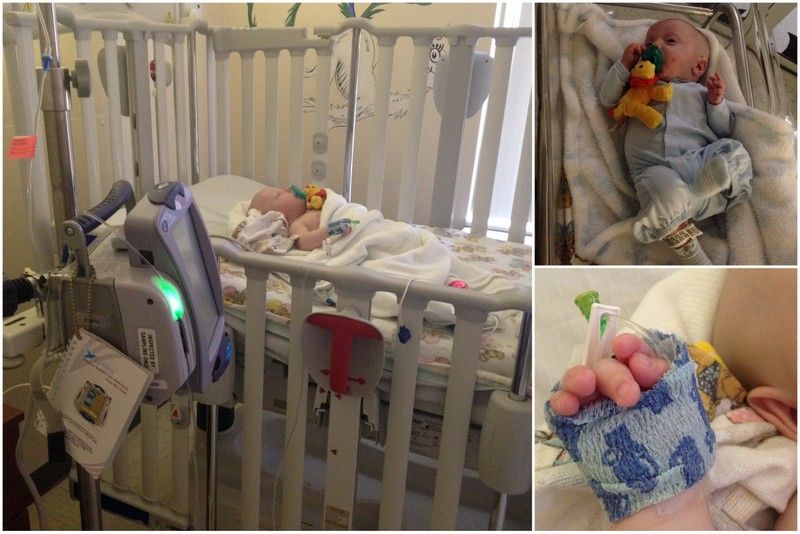 Dayton's daddy was equally as great. As always, he was the perfect support system for me and took such good care of Dayton. We are both lucky to have him!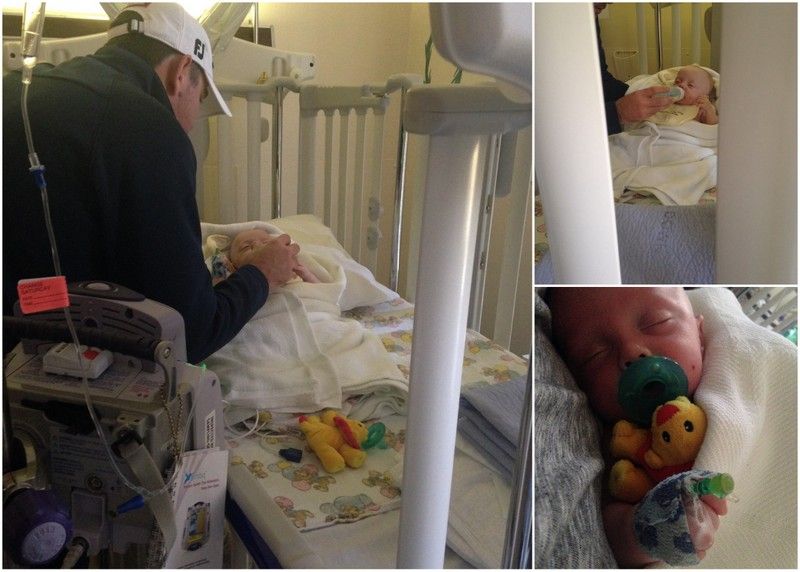 I stayed overnight with the little guy and he woke up rested and ready to get home. When the resident Dr was comfortable enough with D's recovery he discharged us. I have to say, seeing him back hooked up to monitors and IV's again was the hardest part of it all. It brought back so many memories of tirelessly watching his stats while he was in the NICU. One thing is fore sure, I am so glad this is behind us! D proved, one again to be a resilient little fella!