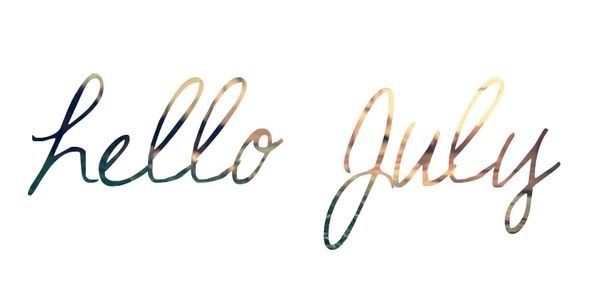 How is it already July?? First let me say HAPPY BIRTHDAY to my favorite little brother! How are you 23? I am so proud of the man you've become and wish you the happiest year of your life!
Secondly, let me say praise The Lord! With the month of July, comes our first very important pregnancy milestone. In less than a week from now, I will be 24 weeks and can not wait for it to get here. Since being put on bed rest, getting Dayton safely to the oh-so-important 24 week milestone has been our first and most important goal. I am thankful that we are only a few days away and that he is growing so well.
Speaking of Dayton, he's very active and kicks a ton! He is typically the most active early in the morning and late at night which makes it a little difficult to get in a good nights sleep. His nursery furniture has been ordered and has started to arrive, his bedding and window panels are in the works, his closet is filling up (hello! cute jon-jons and baby shoes!) and we are almost done filling the registry with all sorts of fun stuff! We've been doing our best to get prepared and enjoy the process, even considering my bed rest situation.
In other, less exciting news, we spent a few hours in triage with Braxton Hicks last week. Both myself and the nurse at my OB's office were fairly sure that was all it was, we both wanted to be sure so she sent me to be monitored. Thankfully, we were right and Dayton wasn't in any distress from them, so I was sent home....back to bed! I am still experiencing BH on a regular basis, so I am interested to see what the Dr.(s) says next week when we see both my OB and the high risk doctor for a 24 week check up.
Aside from all the baby and bed rest stuff, we have other very exciting news to finally share. Jason was promoted to General Manager at work last week! He will still oversee the golf department, but will now also oversee the other areas of the Club. It's a great opportunity for him and our family and I am so proud that his hard work has paid off!
Hope everyone is enjoying their summer!