You might remember that this last Friday we had an ultrasound scheduled that would hopefully serve as confirmation that It's a Girl! Needless to say we were shocked when we were told that....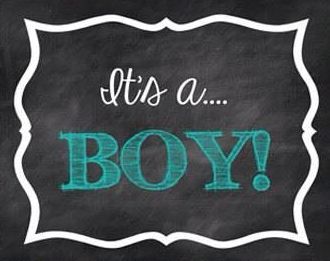 What!?!? While she did say that our little one was acting quite difficult, by the end of a 45 minute (should have been a 10 minute) ultrasound she was 100% convinced that our baby is, in fact, A BOY! For peace of mind, she offered for us to come back one more time, which we did on Tuesday night. Once again we were told (and it was very obvious to even our novice eyes) that Baby Bench is a sweet little boy!
Wow! What a surprise!!