one.
I realized that in all the baby posts, I forgot to share how we celebrated our 4th wedding anniversary, which was over a month ago! It was a fun relaxing night full of yummy food! We started the night with dinner at Bella Bella (one of our favorite Italian places) and end it with dessert & coffee at the Melting Pot! It was the perfect way to celebrate our special day!
two.
Last week we delivered close to 50 Night Night Packages to the Department of Children and Families on behalf of Project Night Night. Their investigators will give these special bags to children who will be removed from their homes for various reasons. For more information on Project Night Night please visit www.projectnightnight.org.
three.
My growing collection of baubles finally have a home. I purchased a simple necklace holder from Michaels and it sturdy enough to hold close to 25 baubles! No more tangled necklaces that are hard to find.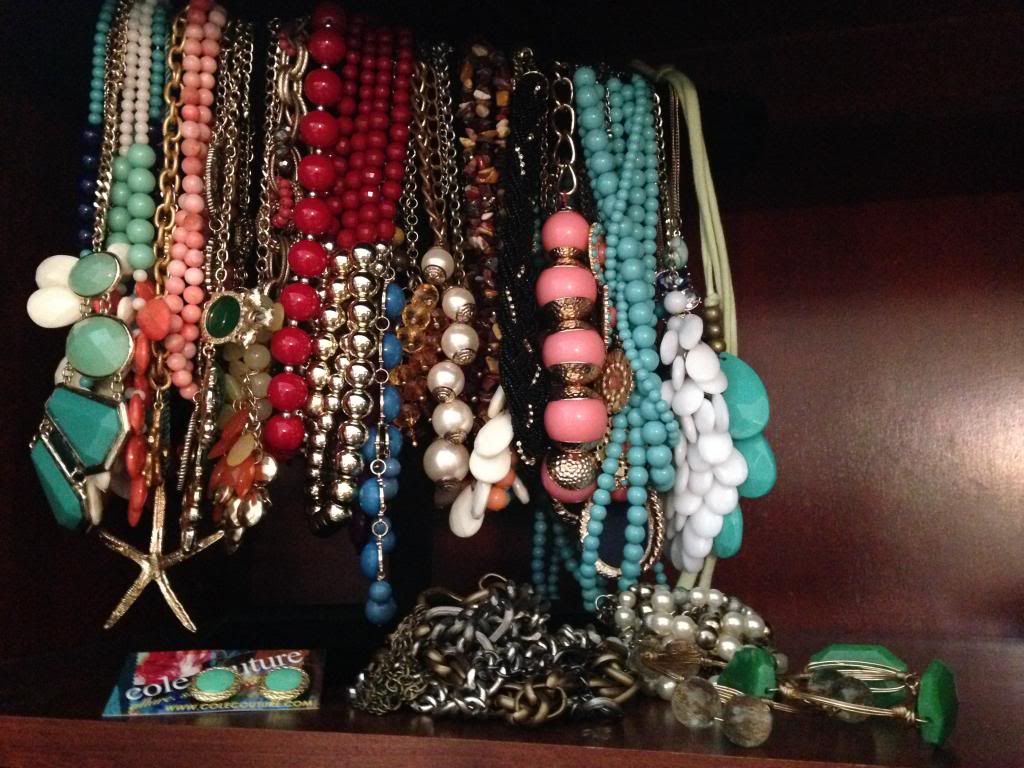 four.
We finally found fabric for the nursery (f it's a boy we will do away with the floral)! These fabrics paired with the
Harper Bedding from PBK in Navy
and a RED Jenny Lind crib?? It's a perfect combination.
five.
I just finished a great book and am looking for another to start on! Any suggestion on good summer reads are welcome!