Please keep those in Atlanta that are STILL trying to get home in your thoughts & prayers!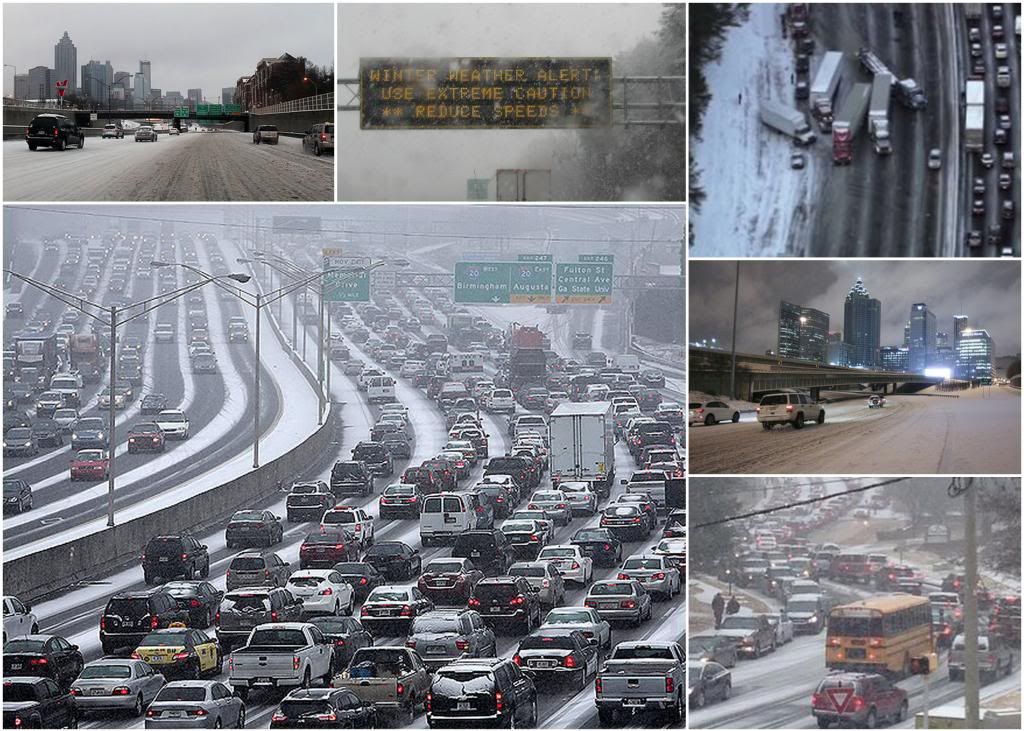 To all of the kind people who provided water, food and even shelter for complete strangers...THANK YOU!
A special THANK YOU to the Good Samaritans that took in my brother and let him stay over night in their apartment!
It's people like YOU that restore my faith in the Human Race!