Wanted to do a quick post to catch up.
Life these days has been all about FALL & FOOTBALL!
October came and went so quickly! I can't believe November is almost over. We had
hundreds
of cute little kids come by on Halloween, so we set up shop (
candy and wine included
) on the front porch and passed out candy until we had none left. There were some really cute costumes but none cuter than Leighton. I must say, she was the cutest Raggedy Ann ever.
In an effort to soak up every minute of the fabulous fall weather we purchased a new fire pit for the backyard and this past weekend, we had out first fire. Fall sunsets and cooler weather make spending evenings outside much more enjoyable!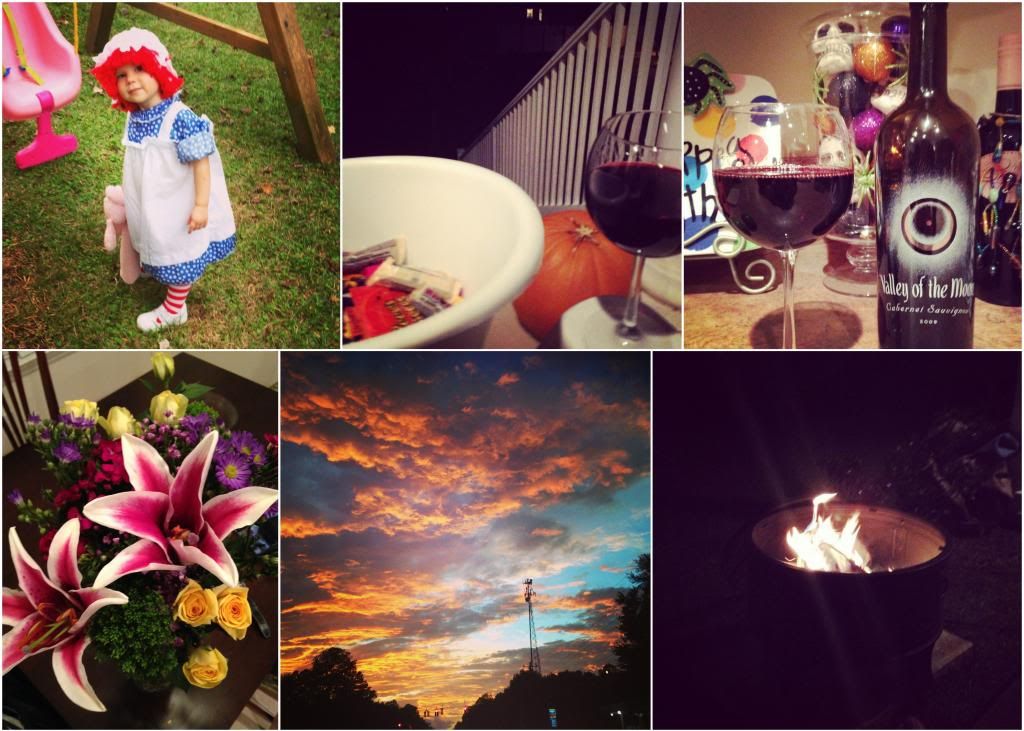 Our football team has had an awesome season and we've enjoyed cheering on our NOLES! It is so nice to have a
really
good team again! There even might be a bid for the National Championship in our future. There really is nothing better than a game day in Tallahassee.
other than that, not much else to report. We sure are looking forward to Thanksgiving! So much to be thankful for.