Jason needed to be in the Seaside/Watercolor area for some work related meetings this week, so I decided to tag along. Any reason to go to the beach is reason enough for me!
We arrived late Monday night and decided to grab a glass of wine and a quick bite to eat at
The Great Southern Café
in Seaside. It was highly recommended and it was great. After a few glasses of wine we called it a night and headed to check into the condo. We stayed in
Water Sound
and the condo was gorgeous!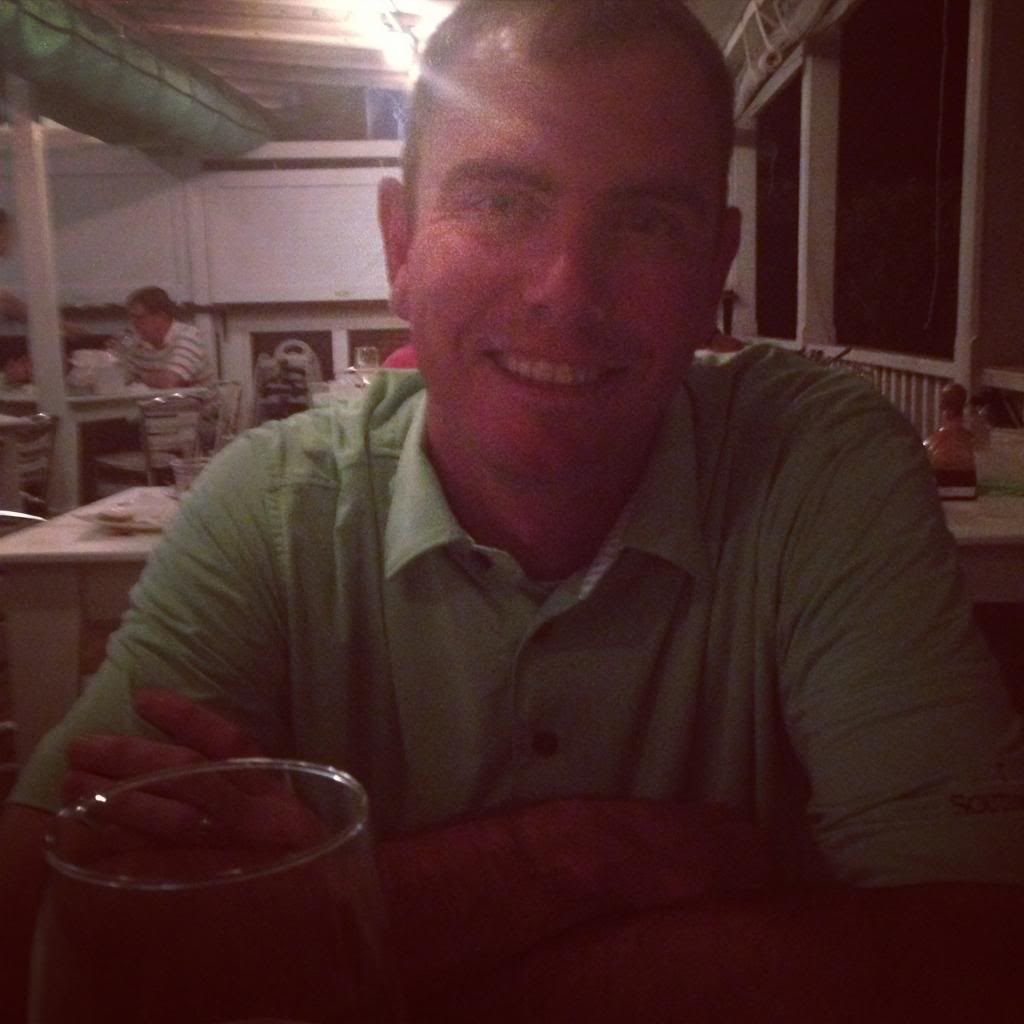 The next morning, Jason was up and out the door early, so I set out to find the perfect local joint to have a cup of coffee and enjoy the morning. I drove a little ways down 30A into Grayton Beach and decided to stop at
Hibiscus Café
. I was the only one in the restaurant, so I enjoyed my coffee and whole wheat waffle in the courtyard! I love finding places that offer clean and whole wheat options on their menu. It was a perfect way to start the day!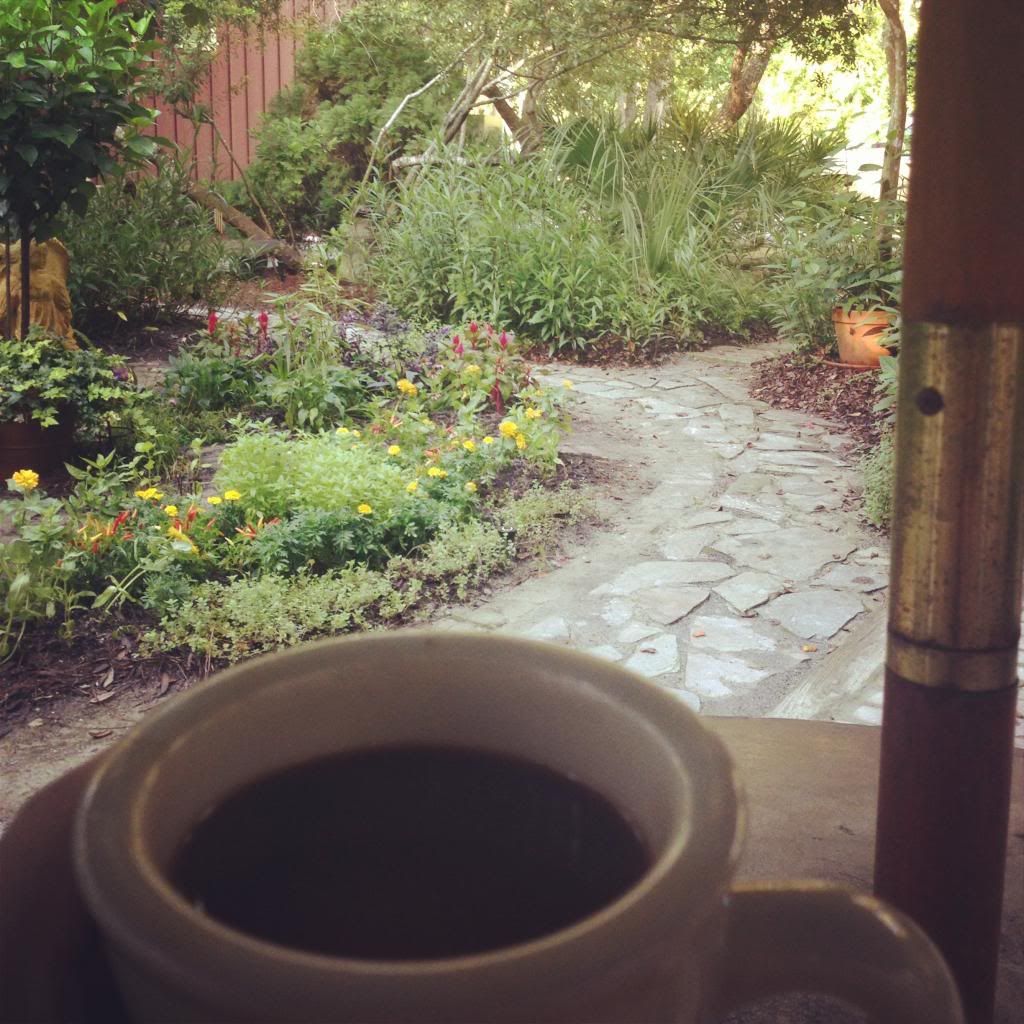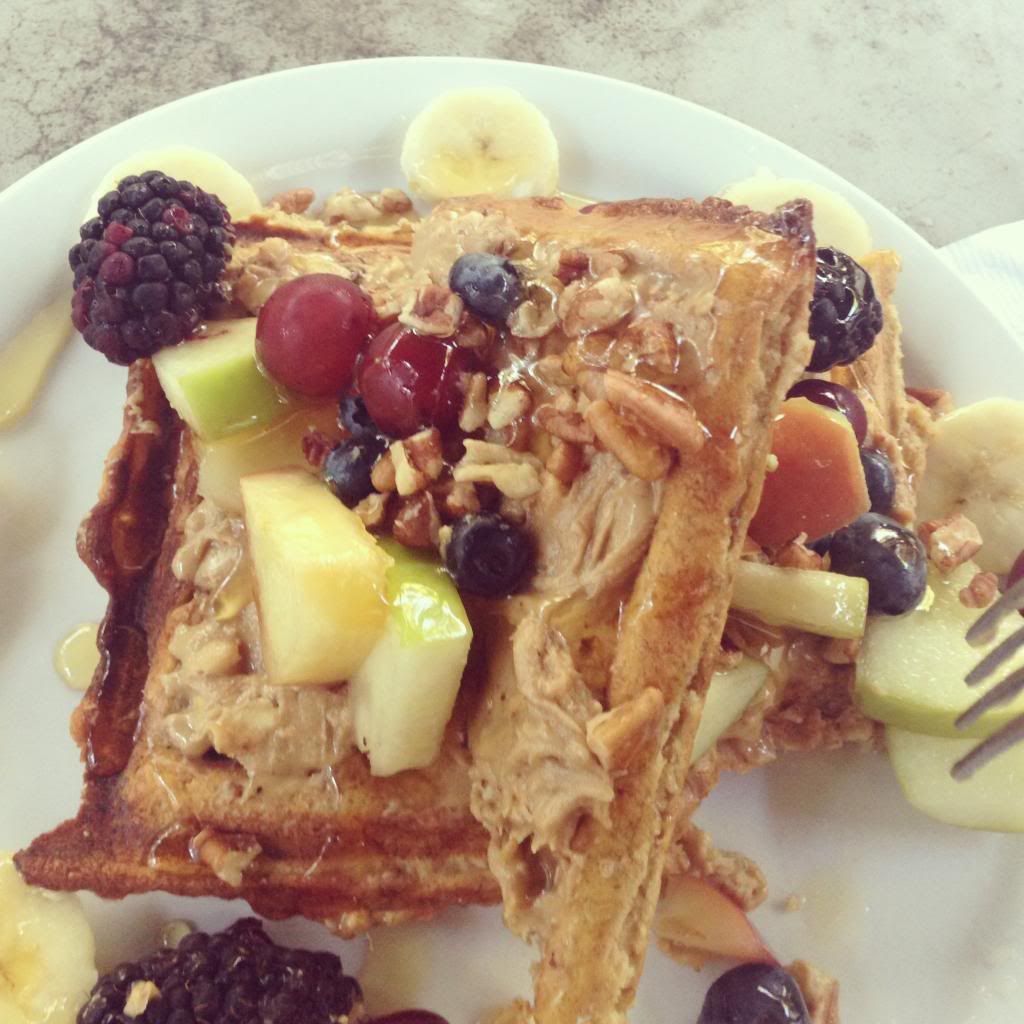 The rest of the morning, I wandered around Seaside and did a little shopping. Around lunch time Jason called to say he was done with his meetings for the day, so we met for lunch and then did a little more wandering through the shops, before stopping for a few beers on the beach at
Bud & Ally's
.
I've decided that this pink bungalow in the heart of Seaside will be mine one day. You will all be welcome to visit me anytime.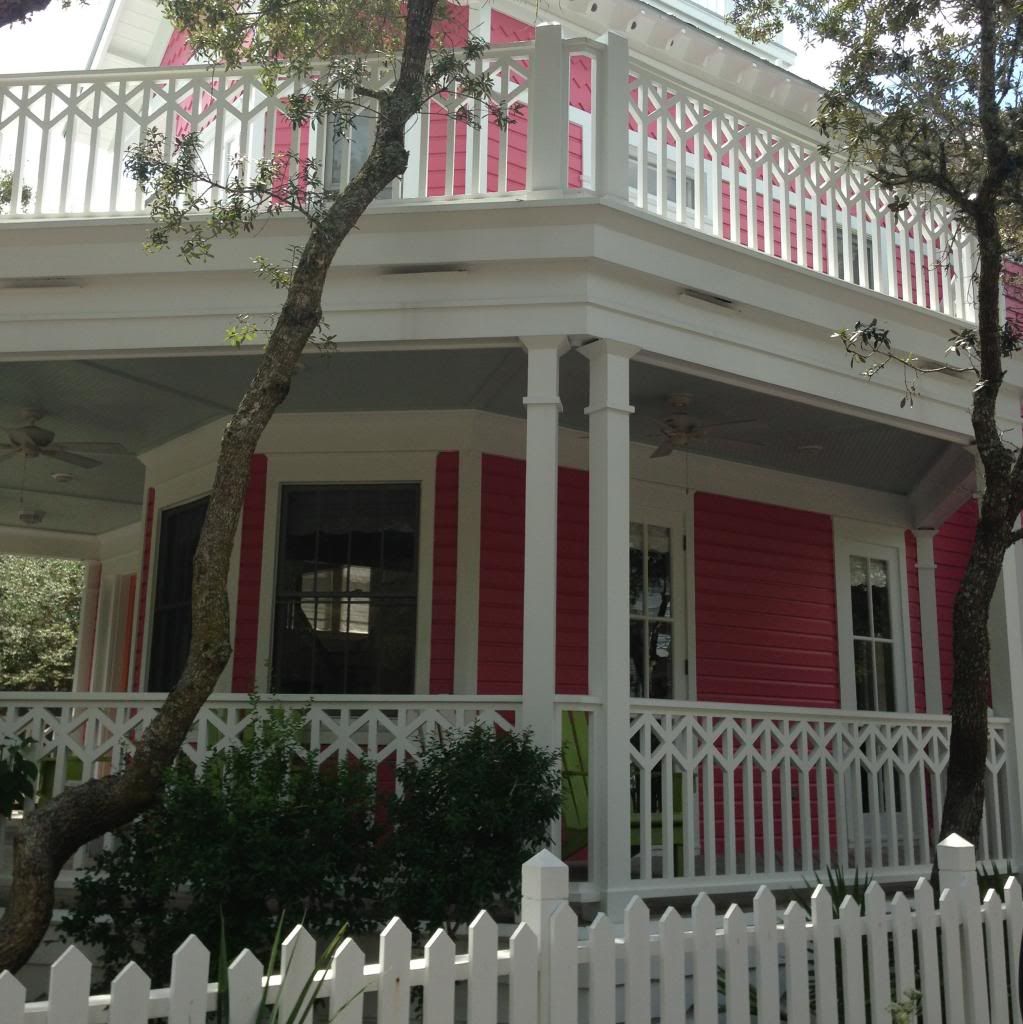 That night we decided to try
V Seagrove
in celebration of Jason's 33rd Birthday! The dinner was great but the service was out of this world. If you've never had true 5 star service, you are missing out. Kudos to the staff there, they were awesome!
Wednesday morning
(Jason's Bday)
we met Jason's co-worker for breakfast at
Fish Out of Water
at the Water Color Inn. The view from the restaurant was awesome and the food didn't disappoint.
After breakfast the two of them headed to more meetings and I made my way back to the condo with high hopes of packing up, before heading to the pool or beach for a few hours. As I was walking out the door, I realized Jason had accidently taken the keys with him so I was stuck with no way to go anywhere. A few hours later he had a break in his day and was able to bring the keys to me. By that time I needed to get on the road to head home. Even with missing the chance to hang out by the pool or at the beach, it was a relaxing day! Hey, a bad day at the beach it better than any day at the office, right?
It was a great min-vacay and just what I needed before heading into this weekend. It's going to be a busy one!
P.S. I posted this picture on instagram and got a few emails of people asking where I got the two anchor bracelets. A friend of mine sells jewelry for really great prices and both bracelets are from her shop! Check them out here.