(P.S. I love that commercial.)
Happy Wednesday, Friends!
Having Monday & Tuesday off this week makes today feel like Monday. What's worse than your Wednesday being your Monday?
Monday was a busy day of errands and y'all, I told you fall was just around the corner! Halloween, Thanksgiving AND Christmas decorations are out at Hobby Lobby. I also did a little home decorating and finally got my
Southern Weddings
cards framed and hung in my kitchen.
(Greeting cards, 8x10 Frames and custom mats).
Later in the afternoon, I brewed a cup of coffee and did a little event planning at the kitchen table. Nothing like fresh hydrangeas & my fave coffee mug to get the creativity going.
Yesterday, I got a haircut and then had lunch with a dear friend, followed by grocery shopping and relaxing with the hubby. He grilled while I prepped lunches for the week.
Speaking of haircuts. Eli's didn't go so well...
10 minutes into his appointment the groomer called and asked me to pick him up because he was "too stressed" to be groomed. We rescheduled and the little guy will have to live with a ridiculous half cut until then. Oy vey!
Today starts week two of completely
clean eating
. To be honest, it's been pretty easy! It
does
take a little planning and a lot of cooking (together!) but other that that, we are really enjoying it! In addition, we are making an effort to sit at the table together for dinner each night. We would usually just sit on the couch and eat at the coffee table, so this little change has been really great. We actually talk to each other!
Someone else is enjoying the change and waits patiently for food to "fall" for him.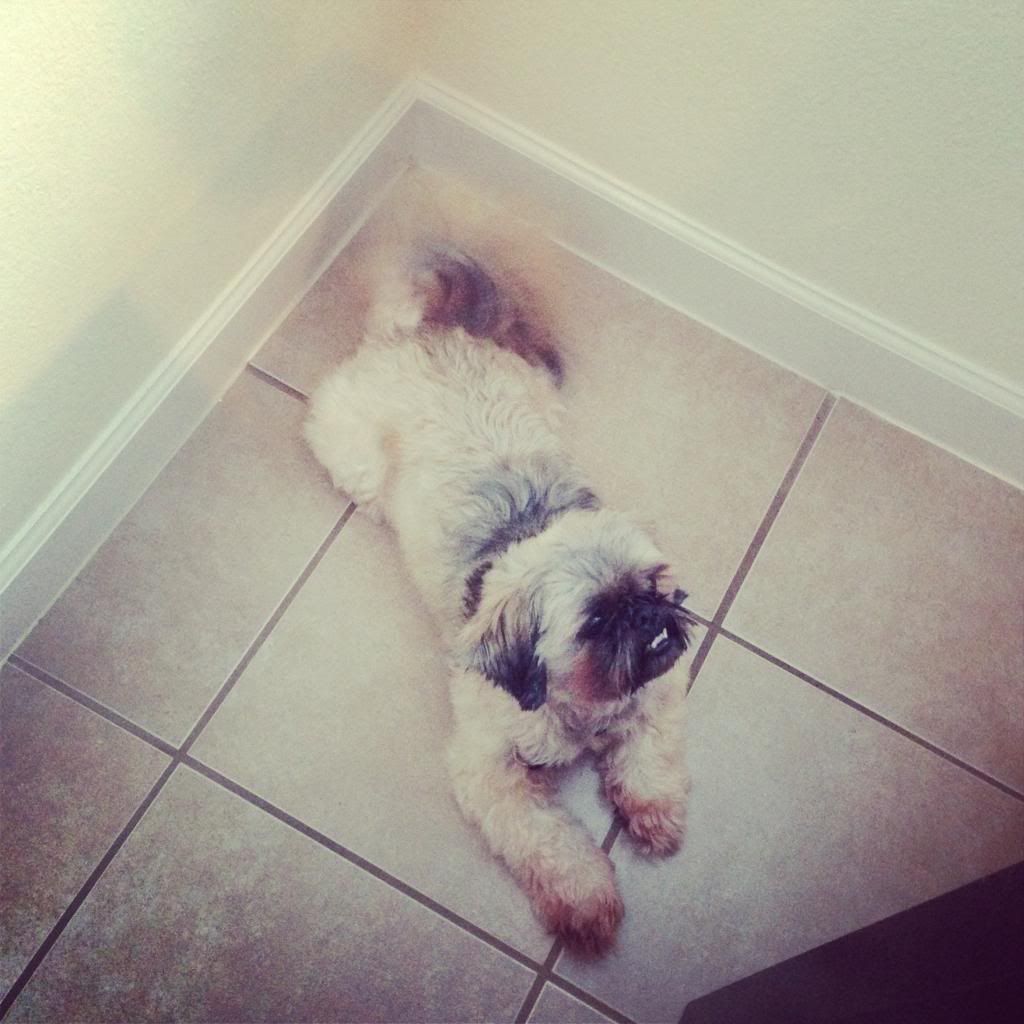 I wanted to share my two favorite lunch items: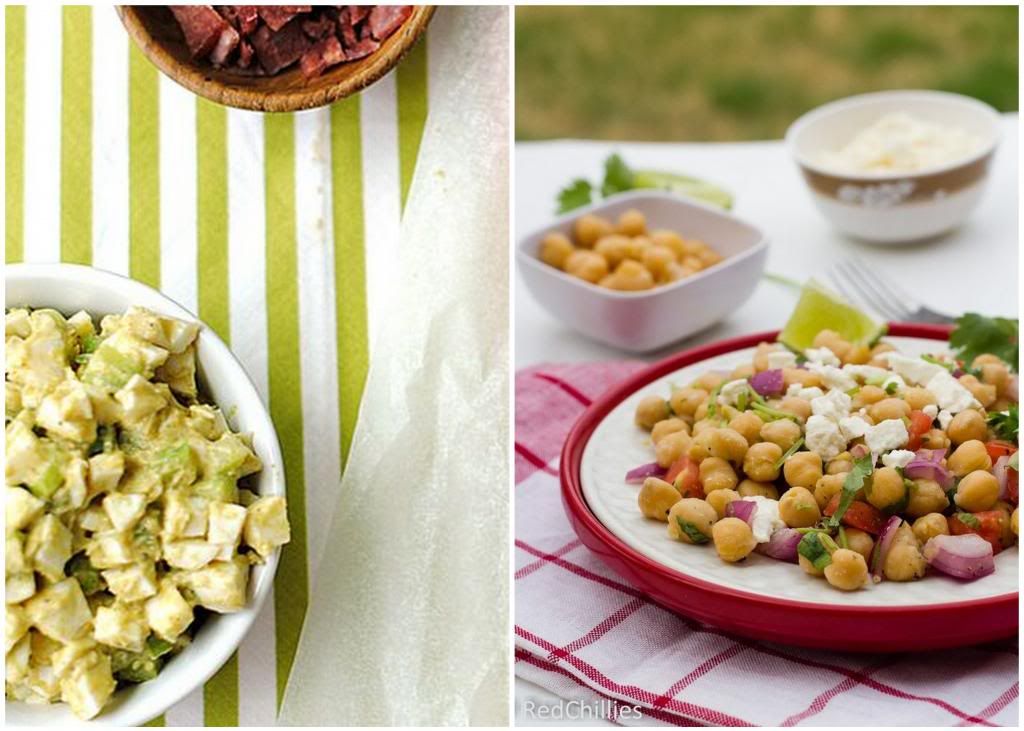 Hope you are all having a great week!

Just for fun...here are a few of my recent faves from around the web!