Our San Francisco adventure officially started when we all arrived in downtown Atlanta, late on Thursday night! The following morning we flew into San Francisco, arriving early afternoon and made it to
our hotel
with plenty of time to relax, change and re-group!
That evening we walked to
Fisherman's Wharf
for dinner. We stopped for cocktails before ending at
Pier 23
, a restaurant that was highly recommended to us by a number of people. It didn't disappoint! The food and atmosphere were awesome!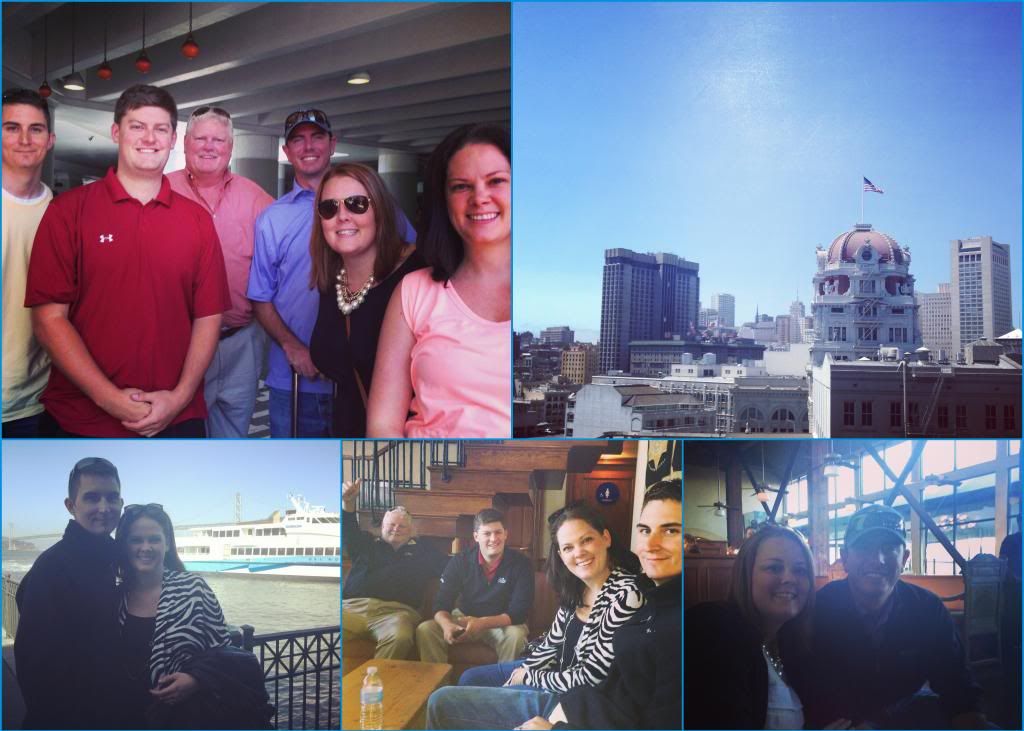 The following day we took a full day private tour of the city! We hired a shuttle and driver through
Great Pacific Tour Company
and they were great to work with. Sites for the day included:
and more!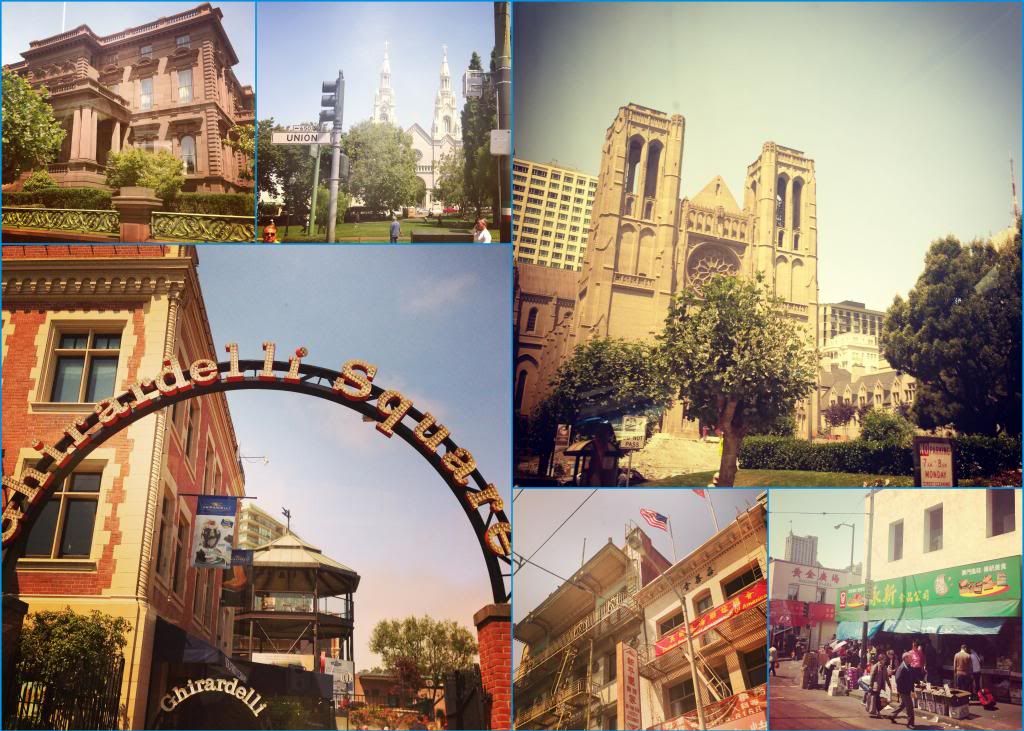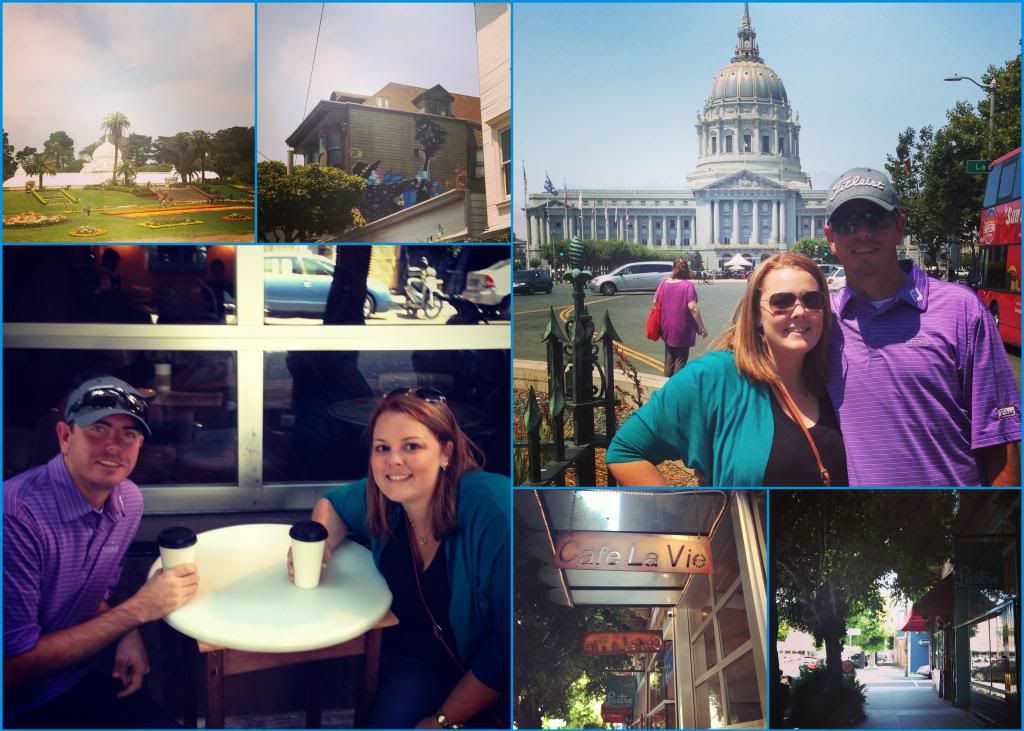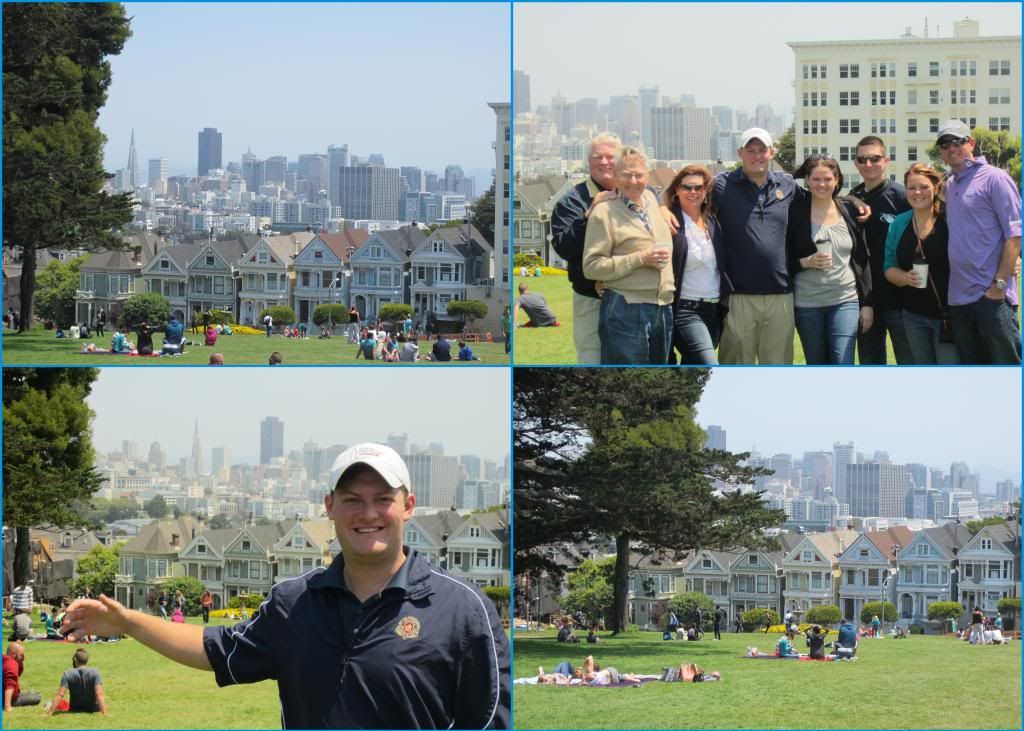 Side note: Unfortunately, Lindsey (my brother's girlfriend) couldn't make the trip, so we started taking a series of pictures and "tagging" her on instagram where she would have been, had she been with

us.
When our tour was over, we had the shuttle drop us off at
Fisherman's Warf
since we weren't ready to head to the hotel just yet. We stopped in
Scoma's
for a bloody mary and then the ladies ventured out alone for a little sightseeing of our own, while the guys went to the hotel to nap and shower.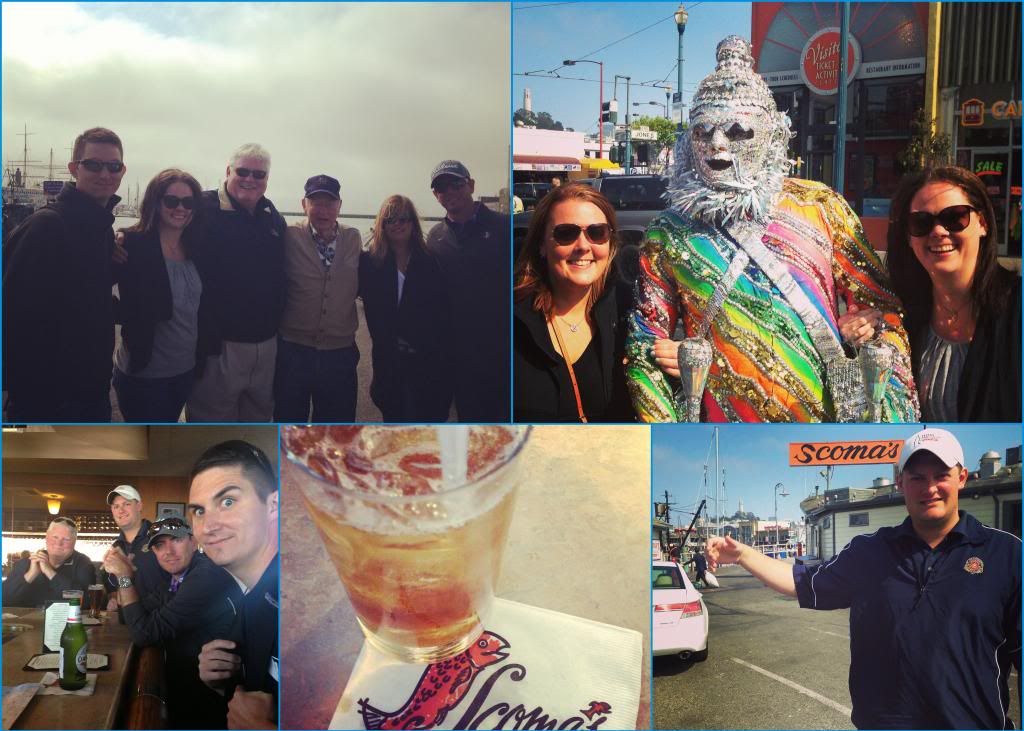 Our
sightseeing ended at
Vesuvio
for more cocktails!
After leaving
Vesuvio
we made our way to
North Beach Restaurant
to meet up with everyone else for dinner. Everyone was a little disappointed with their meals but overall it was a fun dinner! You really can't beat Italian food and good red wine!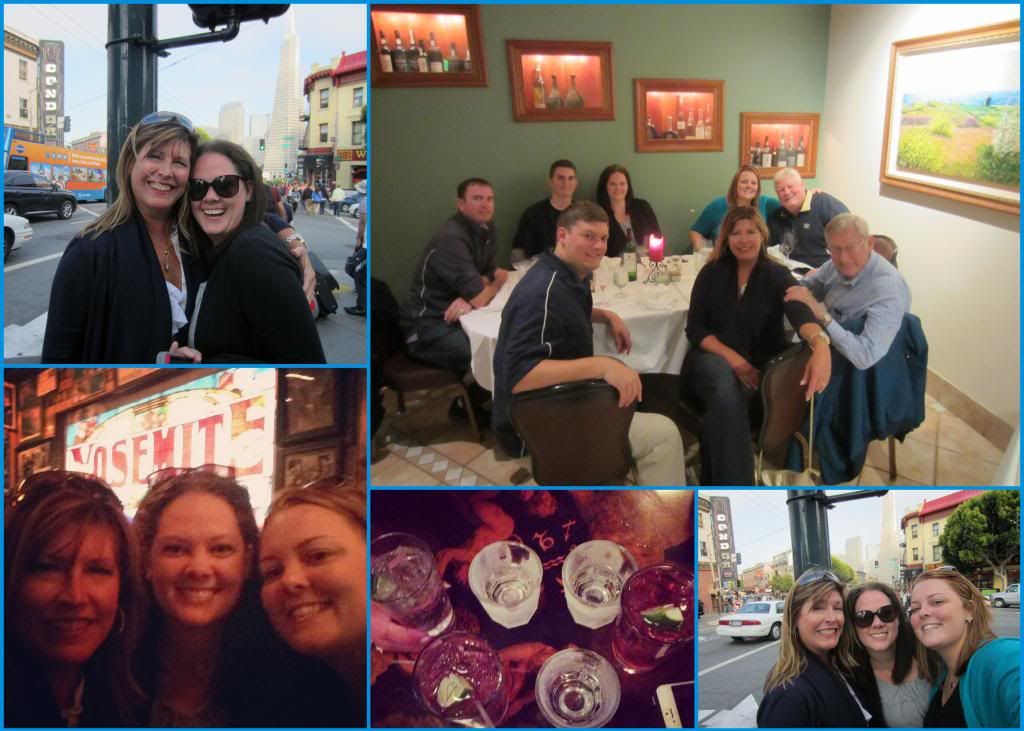 After dinner, we called it a night and headed back to the hotel! Our first full day in San Francisco was a blast!
Next up: Giants Game at AT&T Park & Tony's Pizza in North Beach!