So are you feeling the love around here these days? February will do that to ya!
How about an update on someone that is pretty
Lovable?
One of the best....okay maybe THE best thing about being back in Tallahassee is that I get to spend lots of time with a very sweet 7 month old! We've been having a blast watching Leighton grow into such a happy little girl! She sure does have a lot of personality and is so much fun these days!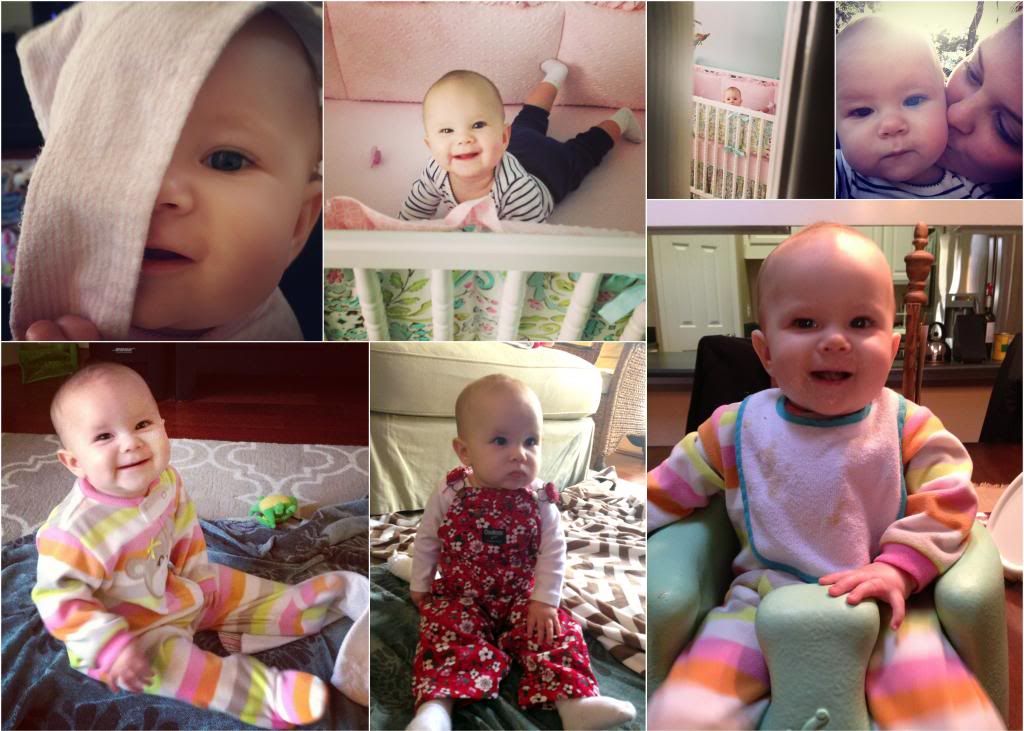 Little Miss even stayed up to watch the Super Bowl with us!
I probably hold her a little to much, sing too many rediculous songs to her & take way too many pictures of her, but thats ok...Aunts are supposed to spoil their nieces, right??