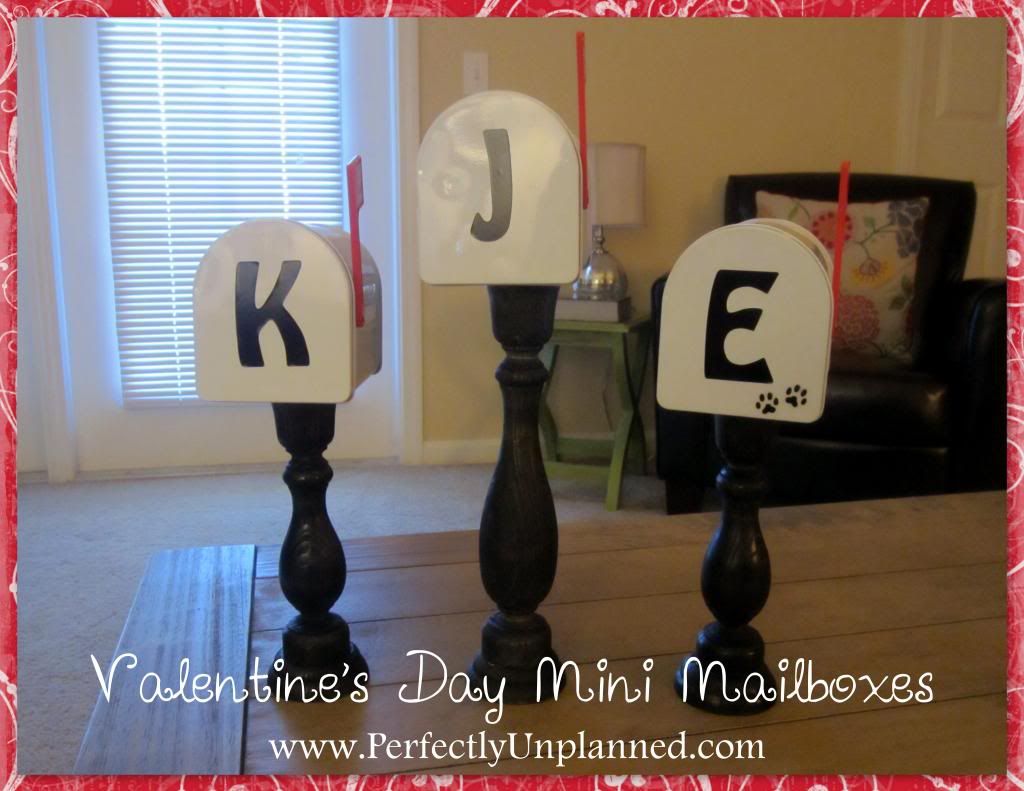 Last year, I attempted to make these adorable Valentine's Day Mailboxes after seeing them on
Pinterest
. I never actually completed them so I decided this year, I would complete the project.
What I love most is that these little mailboxes are only $1 each (dollar bin at Target) and that the entire project cost me less than $10.00.
The candle sticks are from Michaels and were $1.99 each (and I had 40% off coupon). I already had the black spray paint.
I also already had stickers that happened to be the perfect size.
Of couse, Eli got a little something extra on his!
I used hot glue to attach the mailboxes to the candle sticks so that they could be easily seperated when I need to store them until next year.
Success!
I love them! Now, I can't wait for Valentine's Day so I can fill them up!