We had a wonderful Thanksgiving in Tallahassee. Somehow it worked out that Jason and I both had 5 days off work (in a row and at the same time!) so we took full advantage.
We packed up the car and hit the road around lunch time on Thanksgiving Day. We made it to Tallahassee around 4pm, just in time for dinner with my Dad's side of the family.
We had a great time eating, drinking good wine and catching up!
My grandmother was able to come over from their neighborhood health center for a visit, which was unexpected and very nice! We loved having her there. Isn't she beautiful!?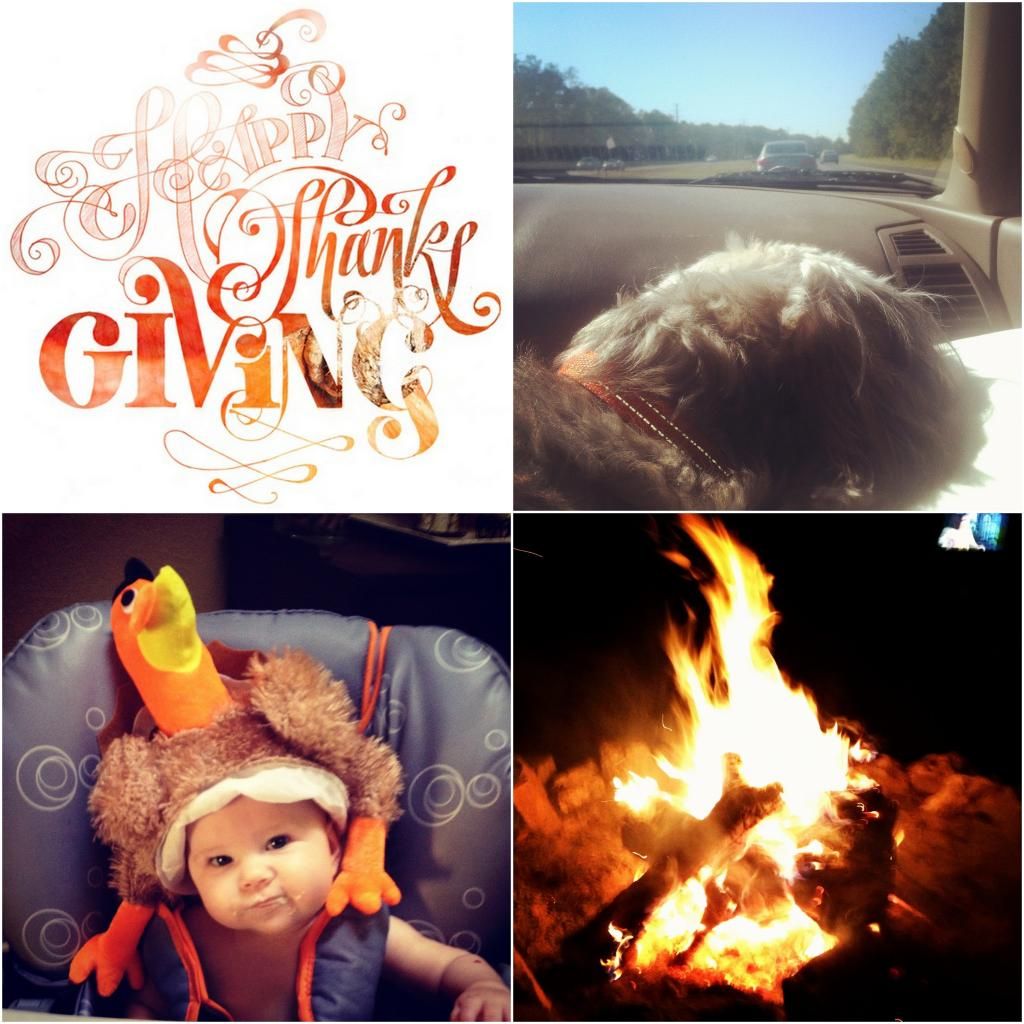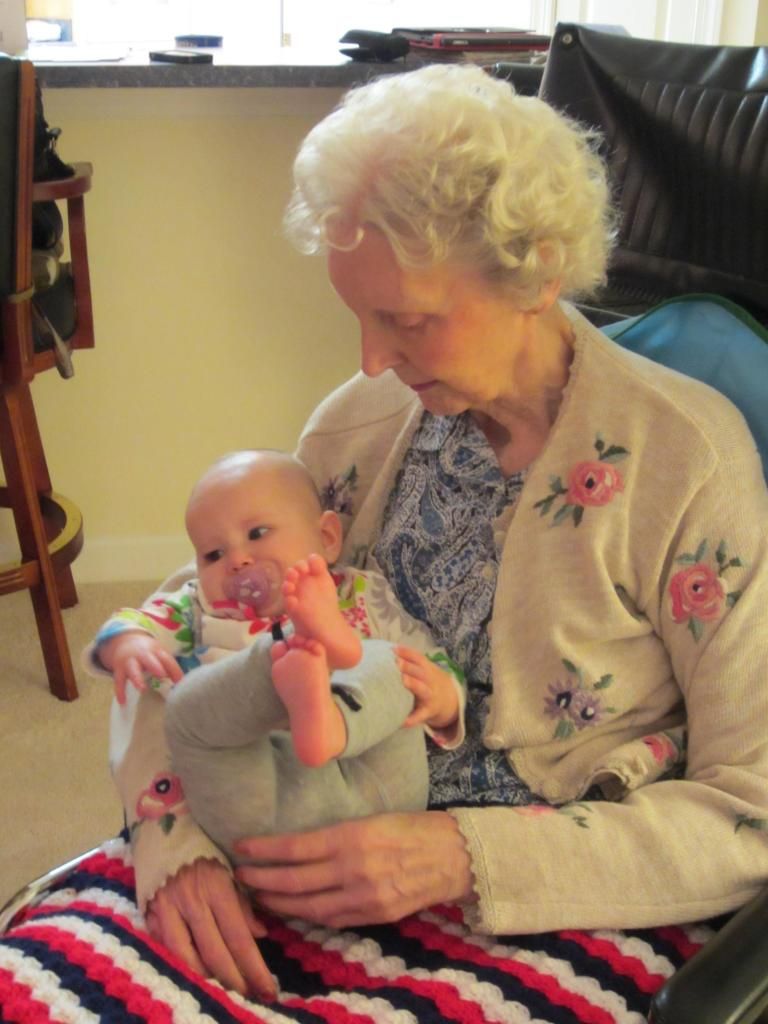 After dinner,
Dad dressed as
Santa paid Leighton a visit! She wasn't so sure what to think at first, but after a while she warmed up and decided his beard was somethign fun to play with.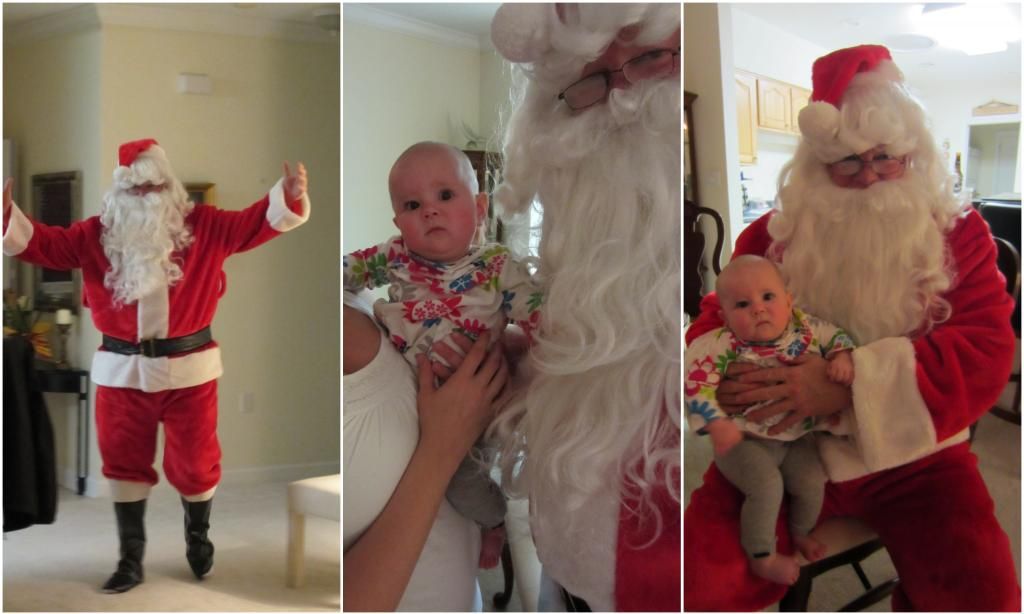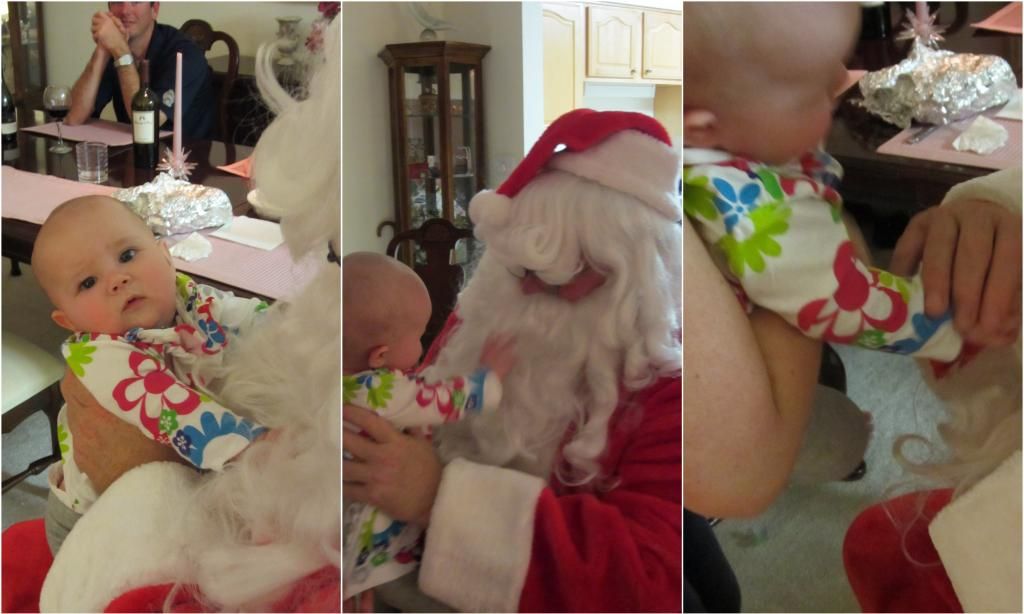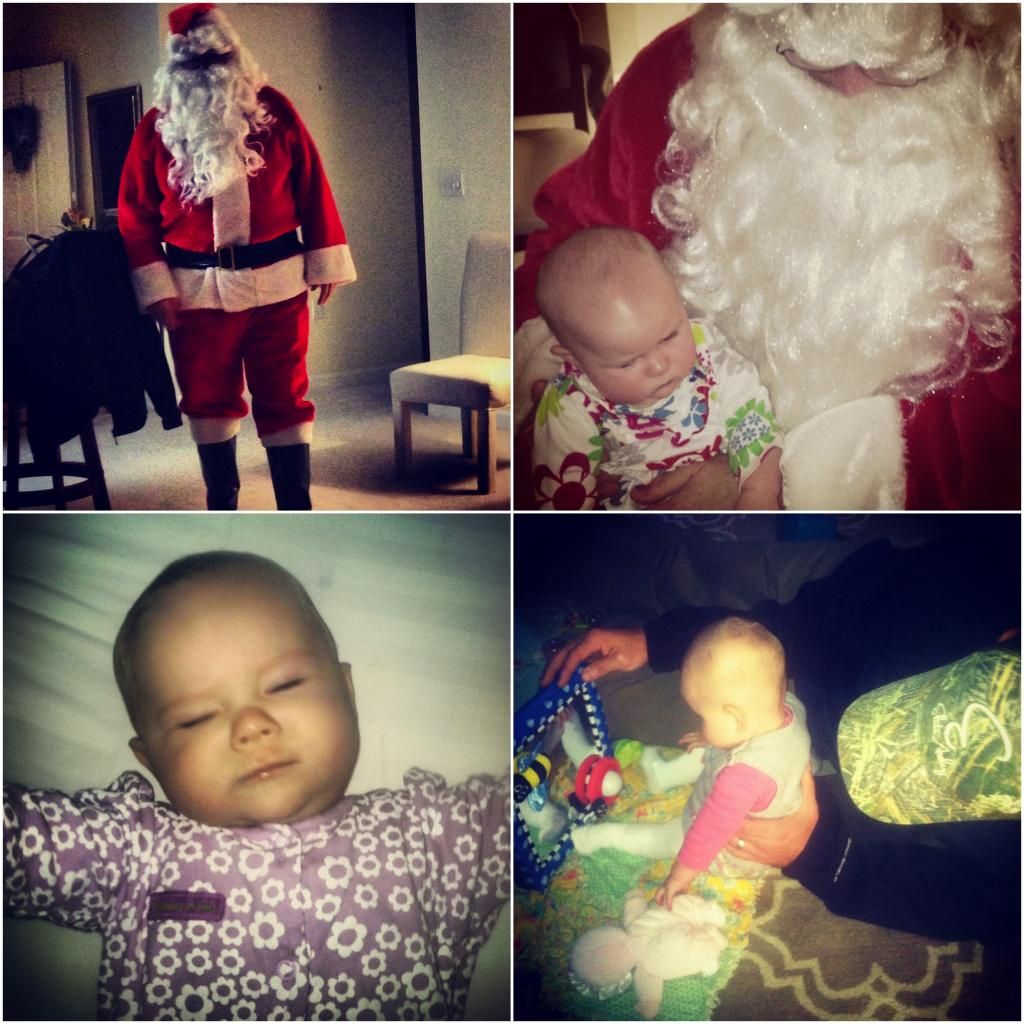 That night and the next morning, we hung around my sister's house soaking up play time with little Miss.

My sister, Mom and I eventually decided to head out to lunch, so Jason hit the road for Georgia to hunt (with my brother-in-law, Jason) for the next few days.
While the Jasons were busy in the woods, my sister and I shopped, baked and relaxed!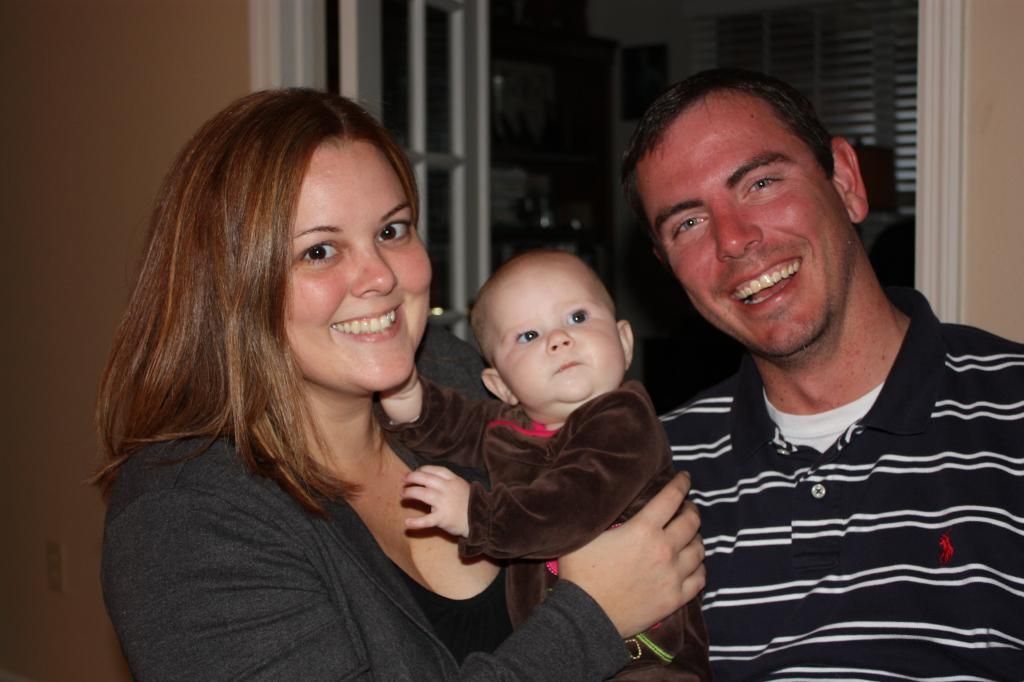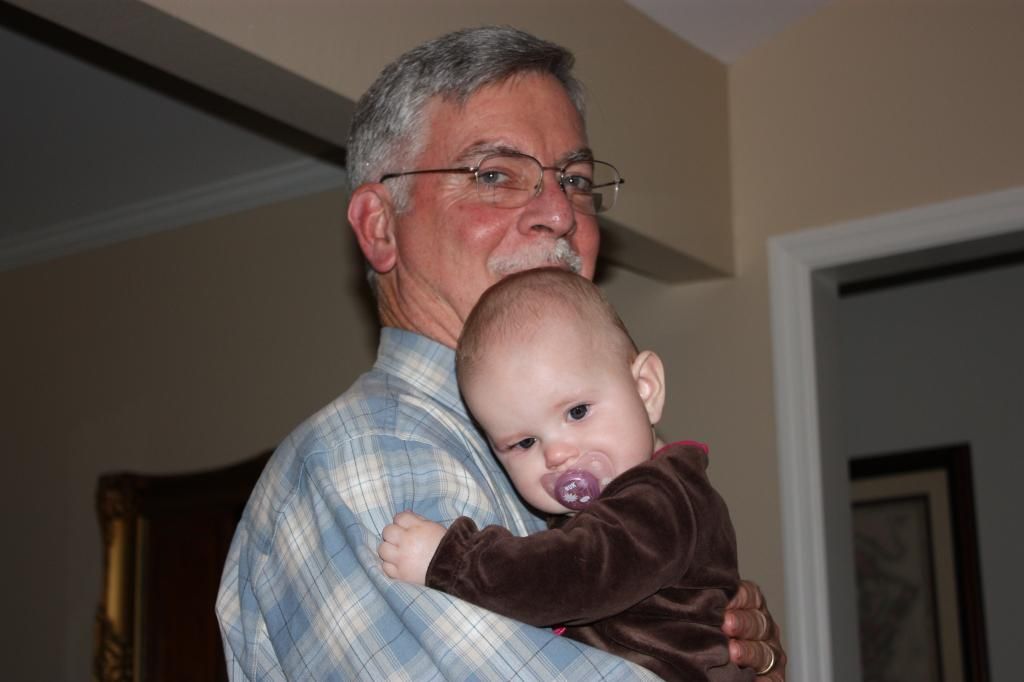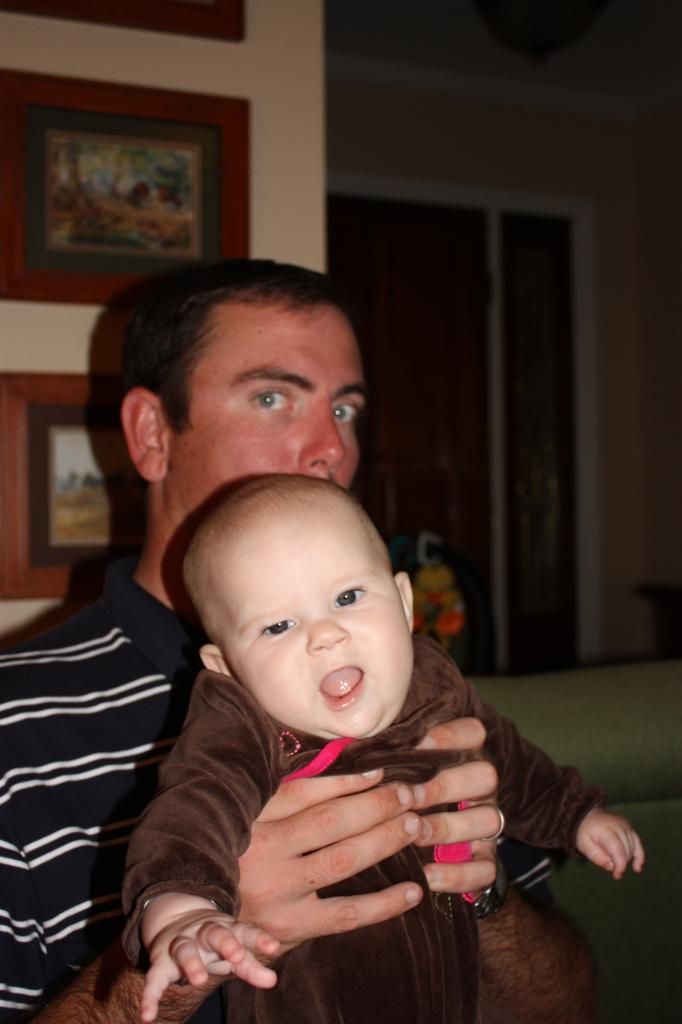 HA! Piceless.
The following morning, we packed up made the drive back to Palm Coast.