Not a whole lot going on around here. It seems we are suffering from the post Holiday blues.
Last week was Homecoming Week for our Members (at work). We hosted a weekend full of events, including a concert on Saturday night.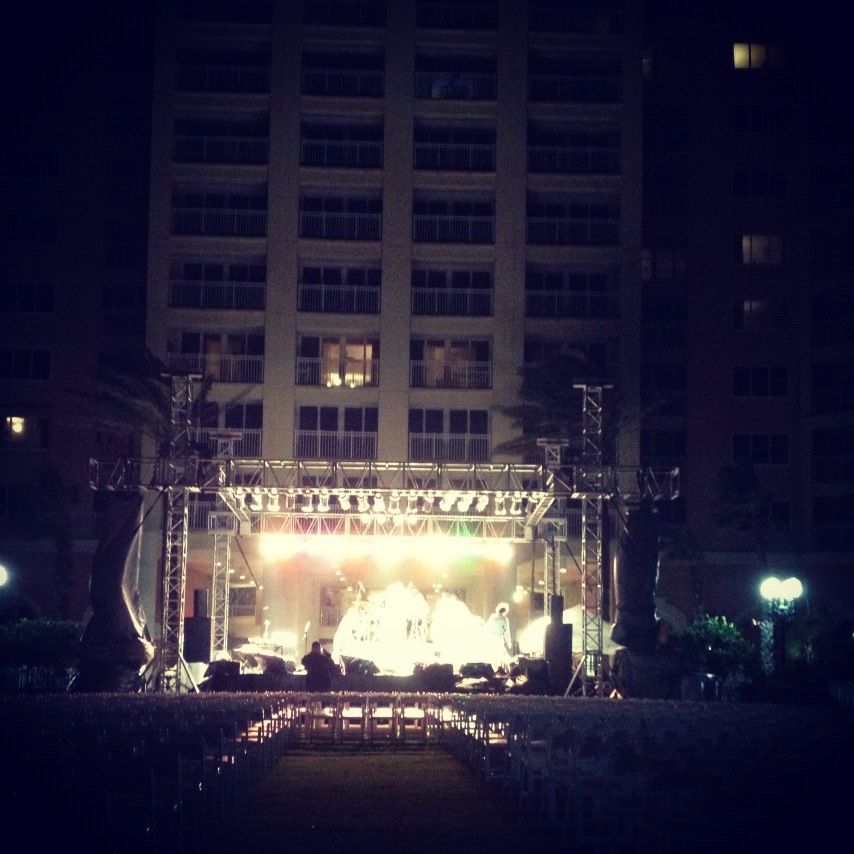 A few sweet pics of Little Miss! How adorable are these little pants?
We've had pretty crappy weather in Palm Coast recently. It's been pretty cool the last few weeks and the days have been cloudy, very windy and rainy. The upside is that it tends to clear up late in the afternoon giving us some spectacular sunsets.
Hope your post Holiday week is being kind to you!