I have always been a list maker when it comes to work or home things, but when it comes to things for fun, I tend to be more of a spur of the moment type person.
For example, this past weekend I saw this wreath.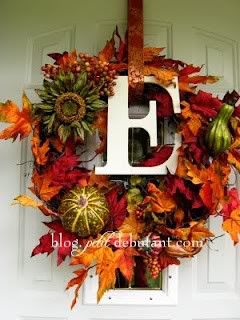 Within a few hours, I was at Michaels gathering supplies to create something similar.
The store was slammed full of people stocking up for the upcoming festivites! I swear people were literally fighting over the last of the fake pumpkins, arguing with their kids about fabric for Halloween costumes and some were too busy stocking up on Martha Stewart's gold glitter to even notice they were blocking the entire Season aisle.
Nothing like strolling the aisles of a craft store to get you in the spirit!
But I digress.
Back home, with my wreath making supplies, I got to thinking about some of ther Fall things I might want to do or try this year.
So for the first time, I made a Fall Fun list.
First up!
Make Pumpkin Pancakes! I live with someone who could and would eat pancakes 3 times a day for the rest of his life, so I think these would be a huge hit!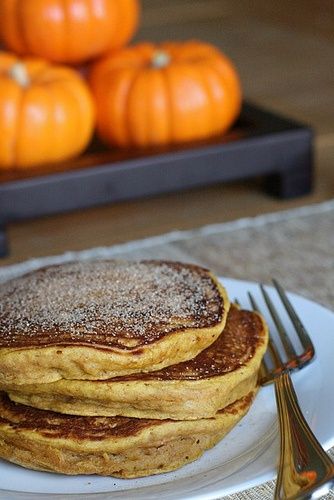 I would love to forge the traditional smiling jack-o-lantern pumpkin carving this year and try someone a little more creative.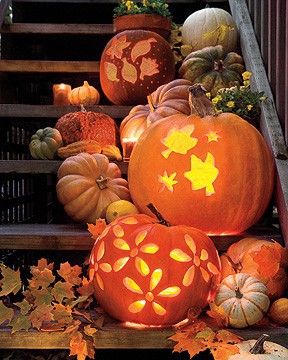 Bake a pie! Aforementioned pankcake lover has a rediculous sweet tooth and would probably love for me to greet him after a long day of work with a warm pecan pie.
Try a Starbucks Pumpkin Spice Latte.
I know. I KNOW. I know. I can't believe I even admitted that I haven't tried it before, but seriously, it's really hard for me to give up my skinny vanilla latte!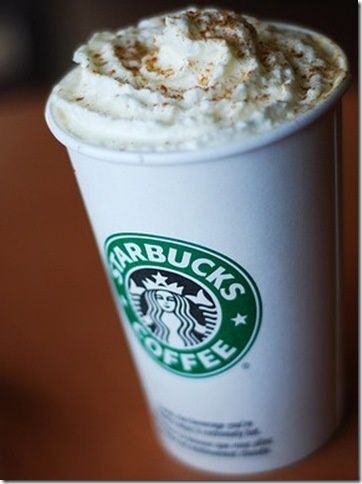 Make (and send!) homemade Thanksgiving cards!
I love sending non-Christmas cards.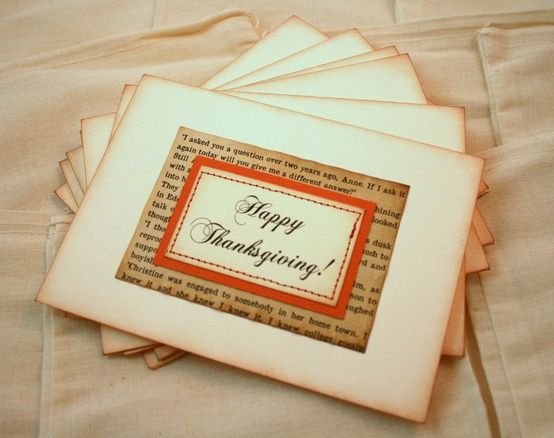 Lastly, we live in such a pretty place and I would really love to, one day, wake up early and try to catch a fall sunrise on the beach! I have been dying to break our my nice camera and this would be the perfect excuse to do so.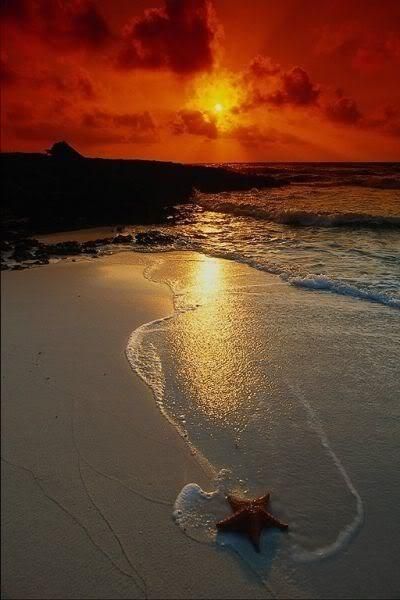 What do you have on your Fall Fun list?