Yep! That's right...it's Friday!
As someone who typically likes simple but classic looks, I saw this look on Pinterest last night, and instantly feel in love. Not only do I love Kelly Rippa, this look is spot on.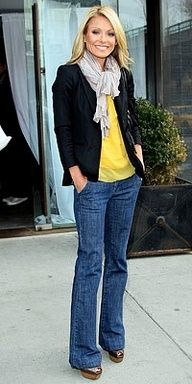 For one, I have always been a fan of trouser jeans and for two, I love the bright pop of color the yellow blouse gives to an otherwise simple look.
Doesn't it look casual, yet sophisticated?
Since today's Friday Fancies theme was "Outfit Crush", I put together a very similar look but decided to throw in a few extra tops, in different colors, just for fun!
I am thinking this look would work on "causal" friday (if you are allowed to wear jeans) or on a night out with friends.
What do you think? What color blouse is your favorite?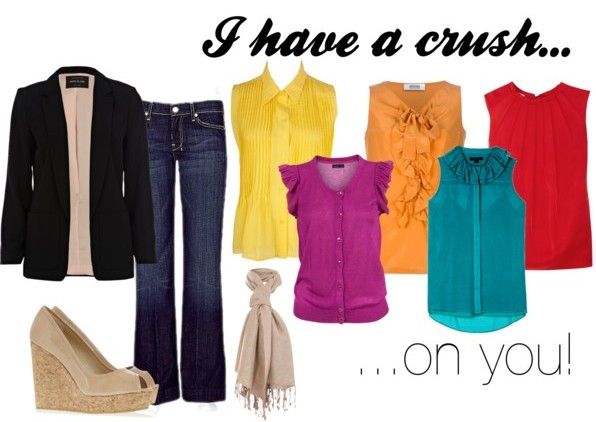 I promise to be back to more normal blogging next week. I have so much to catch up on!